QUINCY - After completion of its nine-phase Paradise Flats construction project, Aho Construction has broken ground on a completely new housing development on the north end of Quincy next to the Yahoo/Verizon data center. 
Vancouver, Washington-based Aho Construction has been building homes in Quincy since 2007 and is responsible for most of the residential growth in the area.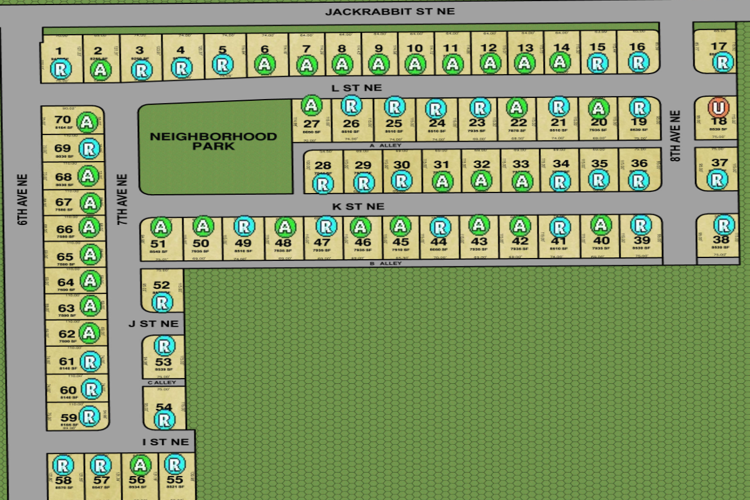 Currently underway is the phase 1 portion of the Paradise Park project. All 70 housing lots will span along Jackrabbit Street to as far south as I Street NE stretching from west to east from 6th Avenue NE to 8th Avenue NE.  
Aho Construction Marketing Director John Cooney says home construction is expected to start within the next 45 days.
A multi-phase project, Paradise Park's full build out will consist of 234 residential lots occupying a total of 64 acres. Construction crews anticipate that Paradise Park will take several years to completely build out. The timeline of completion will be driven by a number of factors including the economic environment, interest rates. etc.
The same home in Paradise Flats costs $20,000 more in Paradise Park indicating that homes in Quincy are seeing a significant appreciation in value.