MOSES LAKE — Dr. David Curnel was selected as Moses Lake's new mayor during Tuesday night's city council meeting.
Curnel was unanimously selected as the new mayor and was sworn in by Grant County Superior Court Judge David Estudillo.
Curnel has served on the city council since 2010 and has served as deputy mayor the past two years. 
Councilmember Karen Liebrecht had served as the city's first female mayor in an acting role since August 2017 and official capacity since January 2018.
Curnel, a Vietnam veteran and physician at Confluence Health, took a moment during Tuesday's meeting to recognize Liebrecht as his first official act as mayor.
"Putting aside the fact that Mrs. Liebrecht is our first female mayor, you have done an exemplary job," Curnel said. "We have gone through some very trying times, turbulent times actually within our upper management, and you have led this council and this city with grace, humility, determination and an unwavering vision of what's best for the citizens of Moses Lake. And for that, we commend you and applaud you."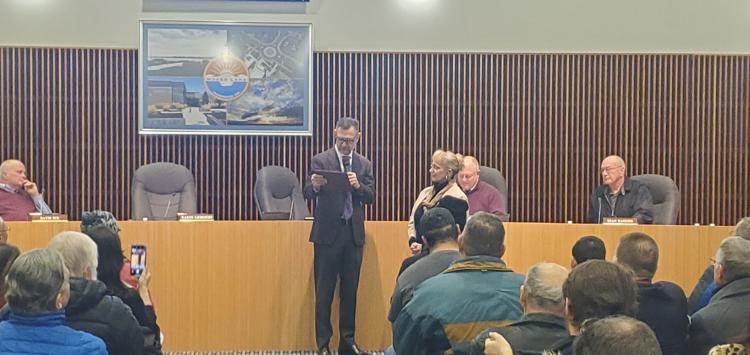 Curnel presented Liebrecht with a plaque to honor her service as mayor to the city.
Also during the meeting, the council selected Daryl Jackson to serve as deputy mayor. Both Curnel's and Jackson's city council positions are up for re-election in 2021.