ELLENSBURG - A shining example of progress in the city of Ellensburg is taking form at a state-of-the-art hotel in the heart of the downtown.
Set to open for business by mid-November, Hotel Windrow is a 59-room luxury boutique hotel featuring high-tech guest rooms, a rooftop deck, a ballroom and a high-end restaurant. The building is owned by 20 investors, three of them are managing partners.
Steve Townsend, a longtime hotelier from Redmond now living locally in Ellensburg, is the spearhead of Hotel Window. Steve says he had frequented the Ellensburg area for years and decided to leave the corporate hospitality business in Redmond making his way to greener pastures, becoming a consultant in the Kittitas Valley.
"I noticed there was no downtown hotel and being in the hotel business, I thought that was odd," said Townsend.
Steve says the plan for the hotel was hatched in 2014. According to the Hotel Windrow website, Rory Turner of Ellensburg is another managing partner who was in the process of restoring the long-abandoned Elks Club. Steve and Rory decided to marry the two ideas investing time and money into making creating a new yet historical Elks ballroom at Hotel Windrow. 
Guest rooms at the hotel feature luxury pillowtop mattresses and signature linens, local artwork, 50" 4K HD TVs with Chromecast technology, WiFi, and in-room dining options from Basalt restaurant.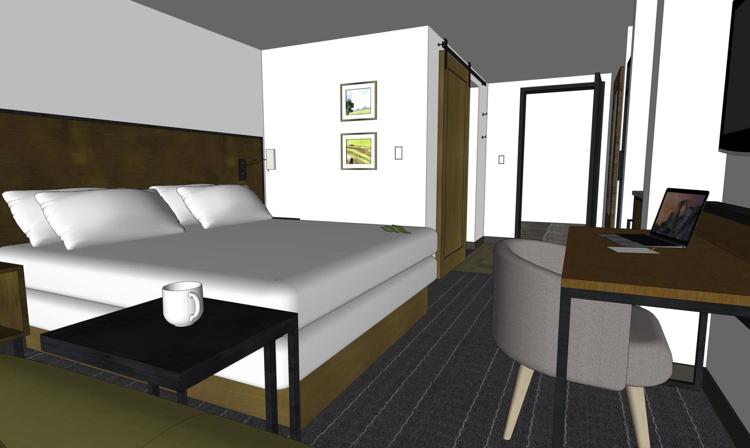 The hotel's restaurant, Basalt, is appears poised to be the culinary gold-standard in the central part of the state. Basalt's executive chef is Larkin Young. Young was a chef at the Willows Inn on Lummi Island prior to joining the Hotel Windrow team in Ellensburg.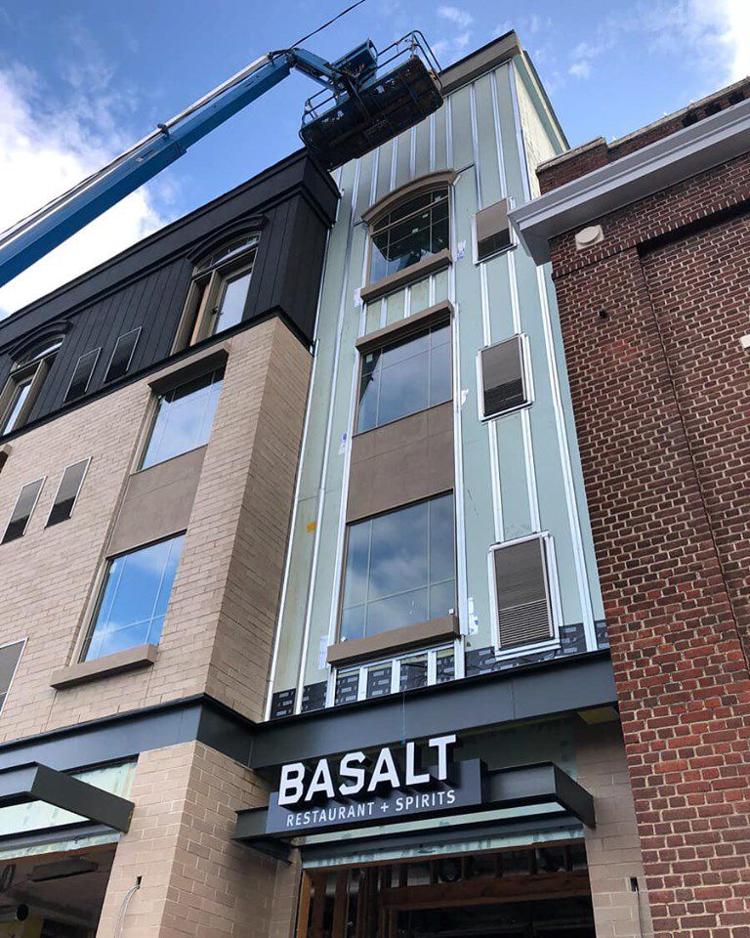 "My mission is simply to provide memorable, delicious food. Every step of the process is important to me – from the farmers who harvest the ingredients to the skills of the kitchen staff. It all adds up to a remarkable dining experience for our guests."
The restaurant's menu isn't out yet, but it is going to serve regional beer and wine, craft cocktails and seasonal foods. The culinary delights will be available in the form of breakfast, lunch and dinner entrees.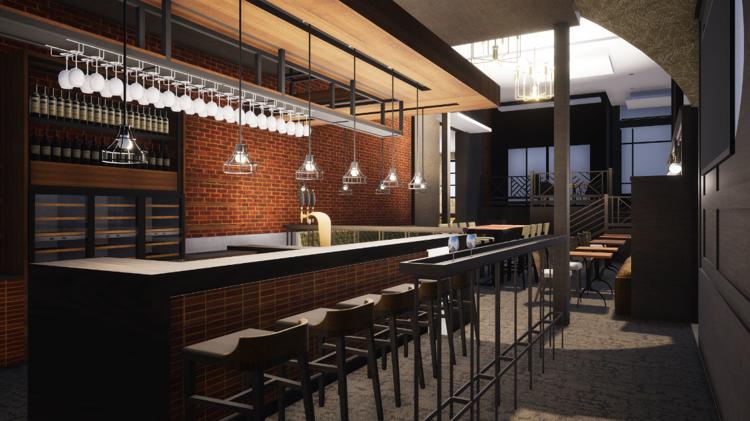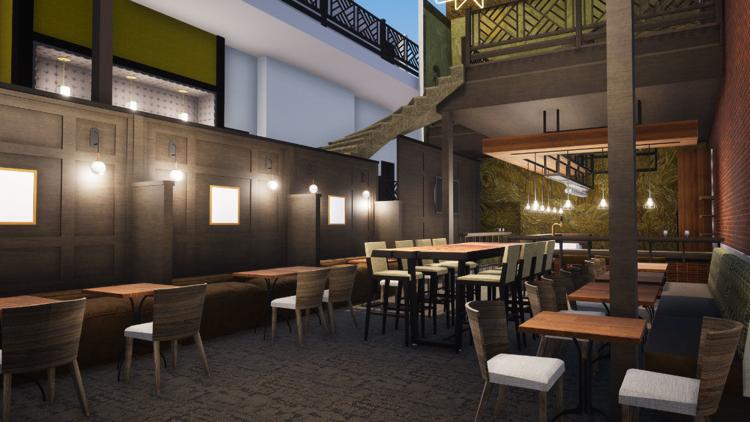 Ground was broken on the hotel on July 2, 2018 and is expected to host its first set of guests by November 15.
Hotel Windrow is located at 502 Main St. in Ellensburg. 
To book a room, go to hotelwindrow.com