MESA - At one point, Franklin County fire officials say Columbia Way in Connell was the only thing that separated the Manton Way Fire and a populous neighborhood on Monday.
Burning since 1 p.m. on Monday, the now 7,000-acre blaze has stopped growing according to Franklin County Fire District 3 Chief Mike Harris.
It's cause still unknown. The wind-driven wall of flames was pushed eight miles northwest from Mesa to Connell in a span of only four hours Monday afternoon.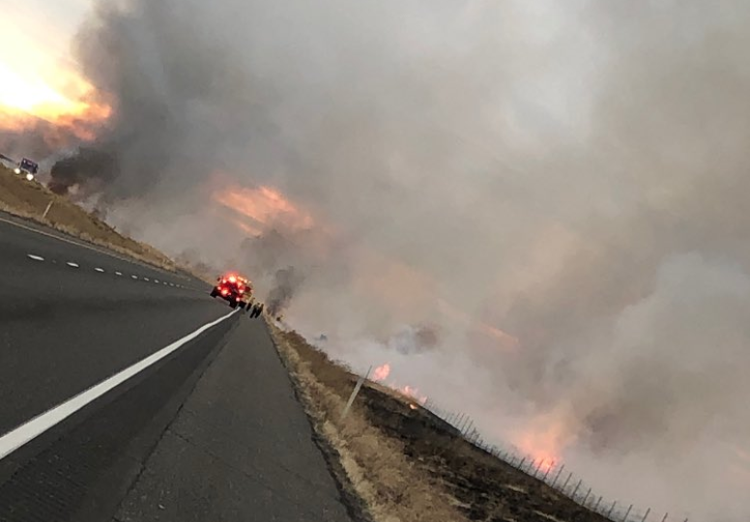 Firefighters say no one was hurt and no buildings burned. Despite the fire's close proximity to homes in Connell, firefighters were confident that the road would hold as a fire barrier.
30% of the blaze is contained.
For a short time, Highway 395 was shut down from SR 17 to SR 260.
The fire's cause is still under investigation.