MOSES LAKE - Moses Lake's police force "woefully" accepted a box of donuts from local firefighters after the sun set on a local donut shop last Friday.
Red Door Café closed its donuts and espresso stand in the Larson housing area of Moses Lake last Friday.
As a way to express their appreciation and half-cocked sorrow over its closure, the department jokingly sent a box of donuts with a melancholy-looking letter that read:
"Our most sincere condolences for your loss. All our thoughts are with you during this difficult time. The donut shop closing will be a loss for us all. Best Regards. Moses Lake Fire."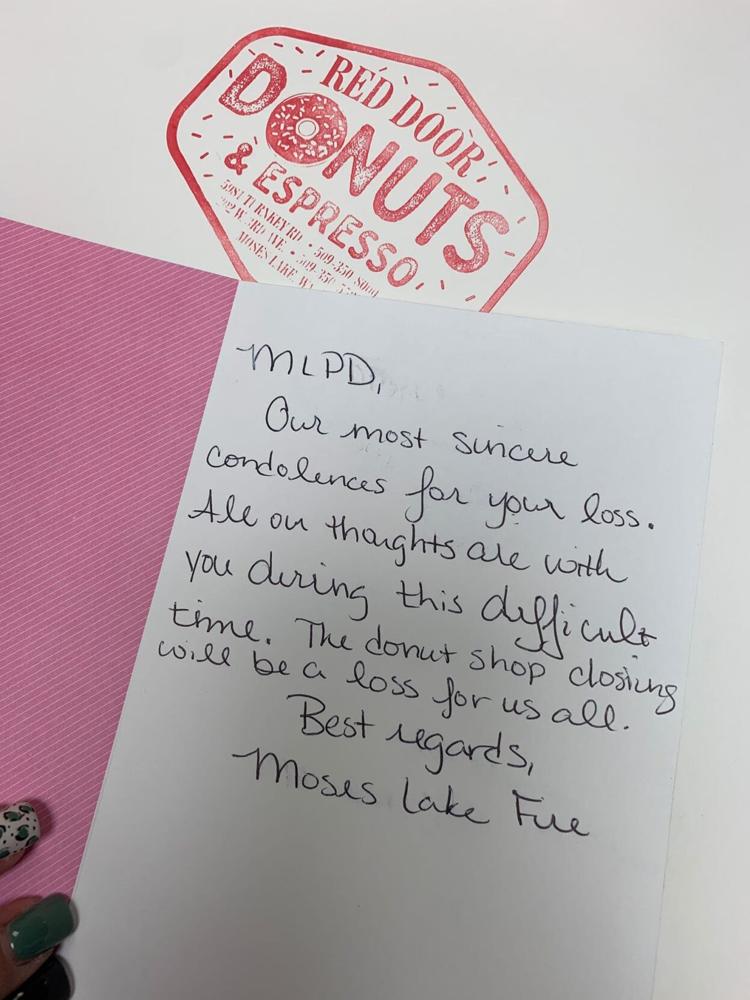 Moses Lake police officers responded publicly on their Facebook page: 
"We wanted to give a shout out to our brothers and sisters at Moses Lake Firefighters for their thoughtful gift of donuts today," the department wrote. 
"Anytime we lose a valued source of sustenance, it is indeed a sad day. It was awfully nice of you to pause your Fortnite tournament long enough to recognize our pain and help out."
The Red Door confirmed that the closure of the facility where it made its donuts is the result of its donut baker moving away. The Red Door Café remains at its original location on Third Avenue, but it no longer sells its donuts.