MOSES LAKE - A GoFundMe page has been started to raise funds for a Moses Lake firefighter injured in a freak accident while working in his shop in April.
Schrade Rouse, a local firefighter of almost 20 years with the City of Moses Lake, sustained serious injuries on April 2 while assembling an old ATV tire. The old split rim came apart and the air pressure launched part of the rim into his face, according to the fundraising page, which can be found here: https://gf.me/u/yhhi9c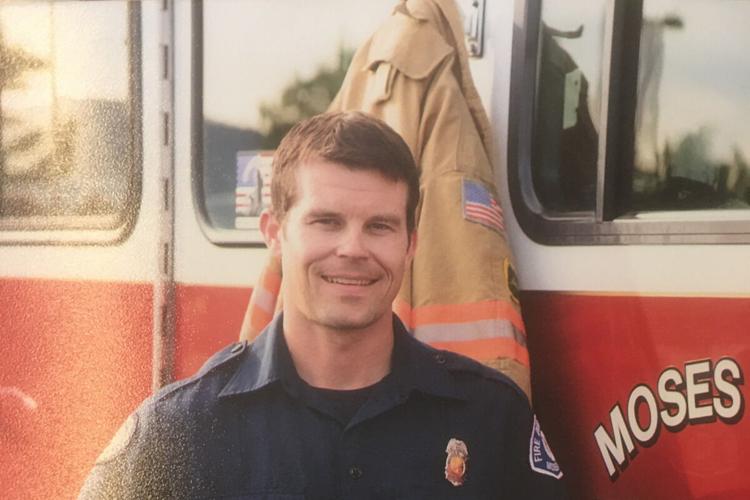 "He sustained massive traumatic injuries shattering both bones in his right forearm, breaking ribs, crushing his lower jaw, upper jaw and breaking several more bones in his face and skull including a traumatic brain injury and brain bleed," stated his brother, who started the GoFundMe page.
Rouse woke up on the concrete floor and was able to check on himself before dragging himself inside to get help. Rouse was airlifted to Harborview Medical Center in Seattle where he underwent multiple surgeries.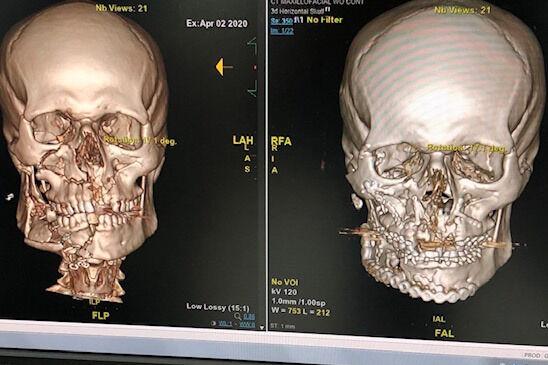 "He had an emergency tracheostomy cut into his throat and lived on a ventilator for the first few days after his accident," Rouse's brother stated. "He also had a feeding tube in his nose for close to a month."
Because of COVID-19 restrictions, Rouse was not allowed to have visitors in the hospital.
Rouse continues to heal and currently has daily treatments in a hyperbaric oxygen chamber to restore blood flow in his mouth. He still needs bone grafts, tissue transplants, implants and teeth.
"My brother is a proud and patriotic person who is more accustomed to providing the help when others need it, as opposed to asking for help for himself," his brother stated. 
While Rouse does have medical insurance, just dental costs are expected to exceed $80,000. The GoFundMe page has been create to help cover any ongoing medical expenses. In just one day, more than $10,000 has already been raised.
Donations can also be made by sending funds to the Moses Lake Fire Department at Moses Lake Firefighters Local 1258, P.O. Box 1131, Moses Lake, WA 98837.