MOSES LAKE - It'll be a rare sight on Saturday in Moses Lake as a whale, the Loch Ness Monster and Statue of Liberty will hit the water for the Labor Day Weekend Boat Parade.
All boaters are invited to decorate their boats and join the creations from Mick Hansen that have been seen cruising the lake the past year.
The parade starts around 5 p.m., launching from Blue Heron Park. The parade will continue north following Westshore Drive up to the shoreline at Cascade Valley around 5:20 p.m.. It'll then turn south and continue up to the Cascade Marina and Cascade Park at about 6 p.m. before making its way toward the Alder Street Fill, arriving at about 6:30 p.m. The parade will head along the Neppel Landing and Marina Drive before arriving back at Blue Heron Park around 7 p.m.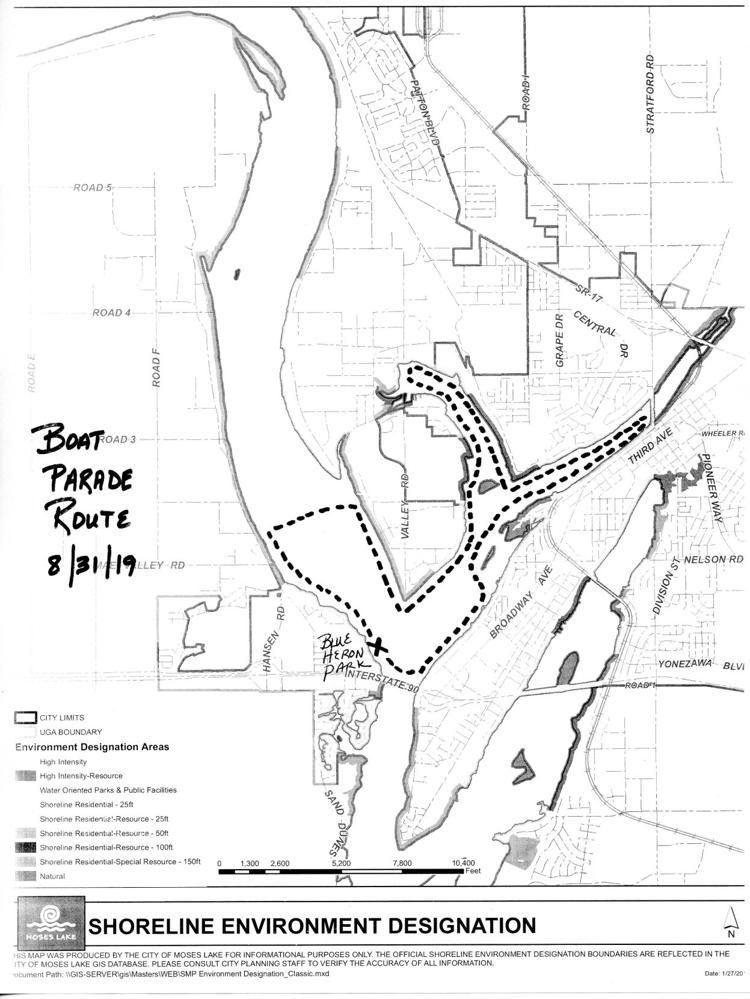 There is no entry fee for boaters wanting to join the parade. Personal watercraft such as kayaks or paddle boards are not allowed.
Mick Hansen debuted the whale boat in October last year, followed by the Loch Ness Monster in May. Hansen's final float, a 38-foot-tall Statue of Liberty, hit the lake in July.
For more information on Saturday's parade, contact Chris Hansen at 509-760-7269 or by email to cmhansen555@yahoo.com.