OLYMPIA – Some might lovingly call Washington's oldest living resident, 110-year-old Gertrude Ellison, the state's official dinosaur. But if a group of lawmakers gets their way, the Evergreen State will soon give that title to the Suciasaurus rex.
The bill proposing to make the proclamation was introduced in the legislature on March 25, 12 days after the cutoff date to pass bills in their house of origin if they are considered non-essential to the state's operating budget.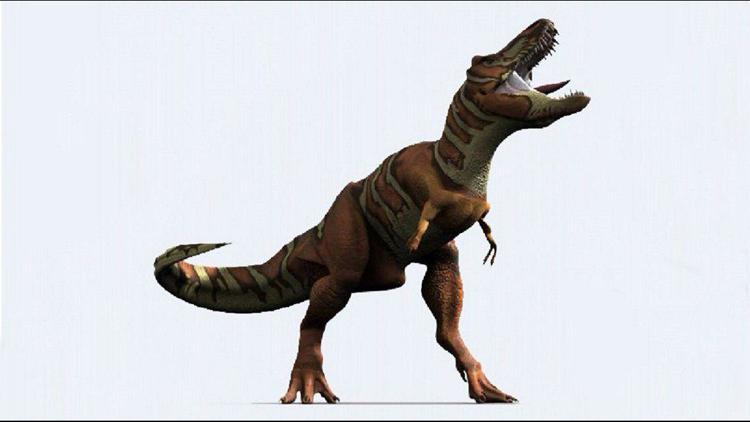 However, in spite of facing statutory extinction in light of the tardy filing, senior communications specialist for the House Democrats, Jen Weldref, says the bill may still receive a hearing.
The inspiration for potentially calling the Suciasaurus rex Washington's official dinosaur stems from an in-state discovery of a partial left femur belonging to one of the theropods which lived in the Late Cretaceous period between 66 and 100.5 million years ago.
The fossil, which measured 16.7 inches long and 8.7 inches wide, was unearthed by a team of research associates with Washington State University's Burke Museum at Sucia Island State Park in San Juan County in April, 2012.
Paleontologists indicate the Suciasaurus rex was part of a group of two-legged carnivores which includes the well-renowned Velociraptor and Tyrannosaurus rex. They say the creature is believed to have inhabited an area between what is now Baja, Mexico and northern California and that the fossil, which was found some 600 miles north of this region, may have somehow been moved to the area of the San Juan Islands around 80 million years ago.
The discovery made Washington the 37th state where a new variety of dinosaur has been discovered and gained the Evergreen State access into what paleontologists jokingly call "The Dinosaur Club."
Washington does not currently have a state dinosaur but does have an official state fossil, which is that of the Columbia Mammoth. No hearing date has been scheduled for the bill which is hoping to change the former.