MOSES LAKE - A driver reportedly ran a stop sign, causing a collision Wednesday at a problematic intersection in Moses Lake.
The wreck happened about 12:15 p.m. at the intersection of Wheeler Road and Road L Northeast. Moses Lake police say an SUV was heading south on Road L when the driver failed to stop at the stop sign, colliding with a pickup truck on Wheeler Road. Police did not release the names of the drivers involved and say only minor injuries occurred.
The intersection has been a consistent problem with collisions, according to Moses Lake police.
"Since 2016, there have been at least 17 collisions at this intersection, including six this year," Capt. Mike Williams stated. "Almost all of these were caused by one of the drivers failing to stop at the stop sign or failing to yield after stopping at the stop sign."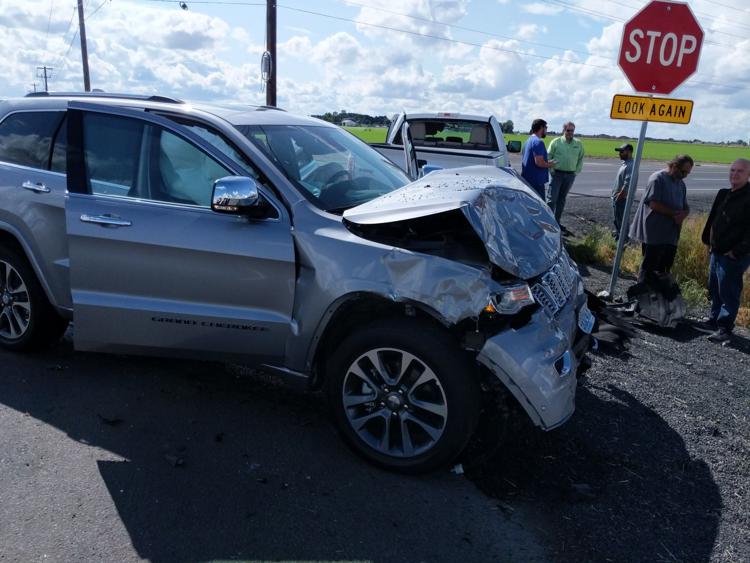 Most of the collisions resulted in injuries, some significant, and at least one fatality, police stated.
"Please eliminate distractions, limit speed and above all pay attention to the road and your surroundings when driving around. Your life, or mine, might depend on it," Williams stated.
The Wheeler Road and Road L intersection is where the Moses Lake School District has proposed building its new elementary school, although the site has already drawn opposition from the Moses Lake City Council and aviation officials due to safety concerns with the nearby Moses Lake Municipal Airport.