MOSES LAKE - iFIBER Communications was one of many donors who contributed to the $200,000 sum in donations generated by Saturday's Boys and Girls Club of the Columbia Basin auction. The annual event is the non-profit's biggest fundraiser. Held at Big Bend Community College last Saturday, this year's theme was Pure Joy, "A Night at the Club". The theme called for white-colored formal attire with a club-like atmosphere featuring blue lights, a DJ and a laser show.
Located at 425 N. Paxson Drive in Moses Lake, Boys & Girls Club is a non-profit organization that provides a safe place where young people can have fun during the summer and after school. Administrators say club programs and services promote and enhance the development of boys and girls by instilling a sense of competence, usefulness, belonging and influence.
The event also featured wine tasting, dinner as well as silent, online and live auctions. Items auctioned off included a getaway to Suncadia Resort, a Jack Daniels whiskey tour in Tennessee, a Space Burger catering party put on by the Lioness Club and more. iFIBER Communications was a repeat winner of Rock Top's Burger of the Month. iFIBER Communications staff developed its own burger of the month for the local restaurant last May and will do so again this May. Proceeds generated by Burger of the Month sales are donated to the Boys and Girls Club of the Columbia Basin.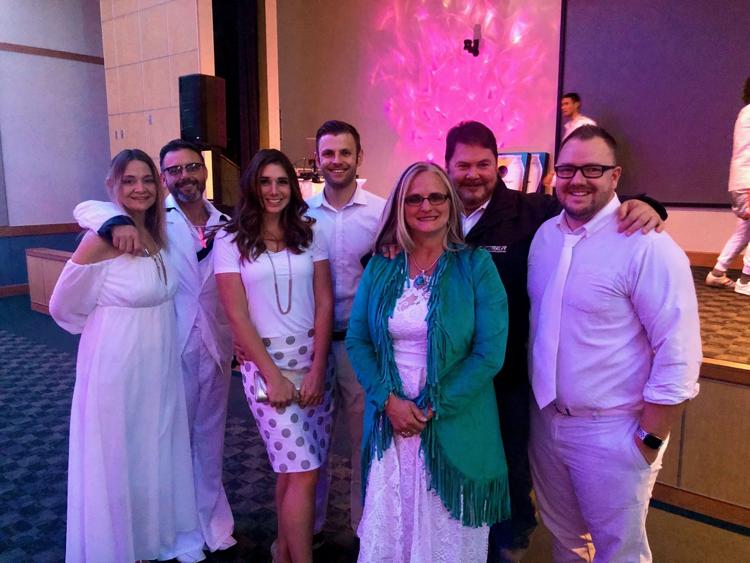 Boys and Girls Club Executive Director Kim Pope says she's thankful for the generosity of individuals and businesses like iFIBER Communications.
"We can't the community enough, that is the only way we survive, I'm so thankful for them," said Pope. Pope says the money generated by the annual auction is used to bridge the gap between operating costs and the income generated by paid fees.
Pope says there were approximately 300 people in attendance.