MOSES LAKE - The Moses Lake School District has created a COVID-19 Data Dashboard to show the number of confirmed cases in students and staff.
The data includes COVID-19 cases from both on-campus and blended learning students and staff, according to the school district.
"This page was created to promote transparent communication and inform our communities of positive COVID-19 cases among our students, staff, faculty, and staff on campus and is updated daily," district officials stated.
To date, there have been a total of 17 confirmed cases within the district, including seven students and 10 employees. In the last 14 days, seven students have tested positive — two at Longview Elementary and one each at Lakeview Elementary and Chief Moses and Endeavor middle schools — and two staff members have tested positive.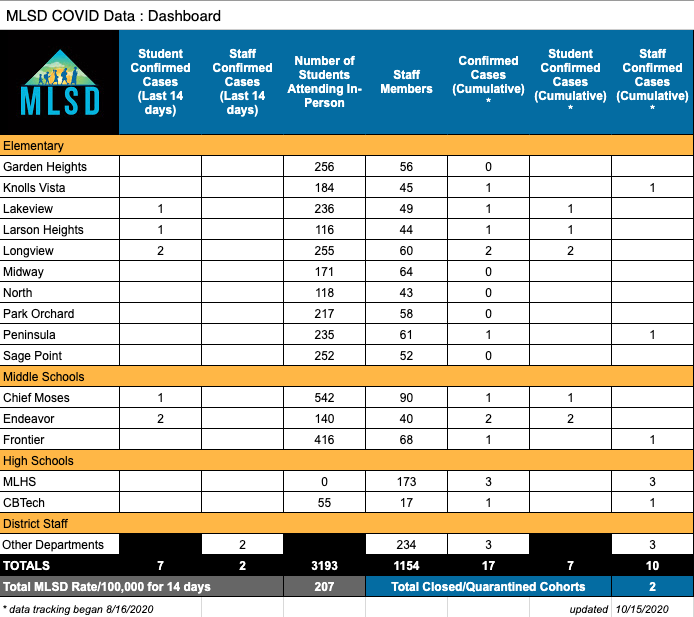 The school district reported the daily number of students attending in-person instruction is at around 2,560. There has been two cohorts closed or quarantined due to COVID-19 cases.
The school district is working with the Grant County Health District to identify close contacts to positive cases and provide information on quarantine.