After 68 years of leading the industry in high-quality wearable art, Fredrick's Jewelry and Fine Gifts still adorns locals with beautifully made pieces and ornate custom jewelry.
The pieces of jewelry from Fredrick's are unique as the artist who designed them, Nicholas Paul. Each curve and cut is a signature of the long-standing legacy of Fredrick's Jewelry, a family-owned business since 1953. Nicholas carries on the family jewelry tradition for the store's third generation.
From the age of 8, Nicholas worked alongside his grandparents and mother, to whom he gives credit for his inspiration in always doing the best in all of his work. Now in his late 50's, with years of training and proper tools, he creates designs that don't only last decades, but generations. Nicholas is helping new friends create that special keepsake, and helping old friends maintain the highest luster of their present jewelry.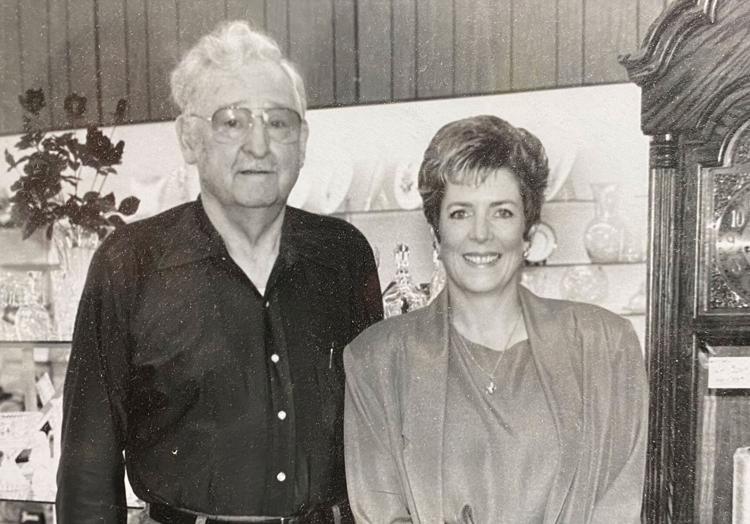 Prior to returning to the family business in 2008, Nicholas Paul was a career welder, a profession that helped him better understand the physical properties and chemistry of metal and stones. Nicholas told iFIBER ONE News "The crystalline structure of gemstones in their natural form is what got me interested in gemology and jewelry and my experience with metal throughout my life has continued to help me in this industry."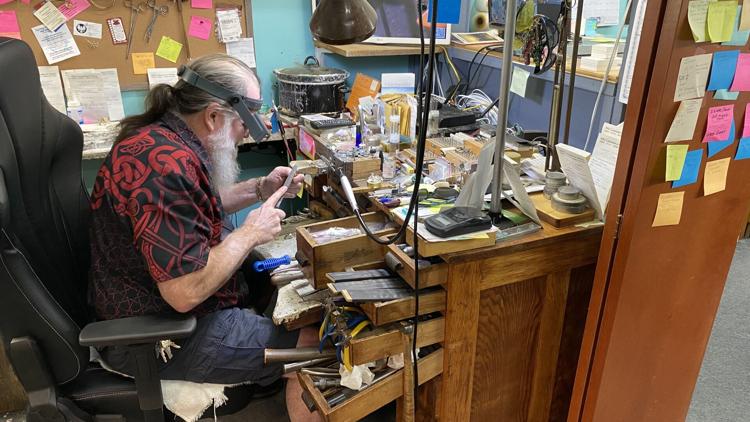 Nicholas explained, "My experience with metals started in the back room of my grandfathers shop. Building on that, as a welder of iron and sheet metal worker, building parts for ships, reactors and refineries have helped me in my new career". When the welding industry started dwindling, he decided to make a career change. The choice was obvious, and direction from his grandfather led him to return to school to add skills for the jewelry industry.
Among the contemporary fine jewelry designs offered at Fredrick's, Nicholas has brought his own 150-piece line of jewelry that are cast in gold, silver, and platinum. Nicholas specializes in Celtic, Norse, Scandinavian, Japanese, and British styles of ancient symbolism.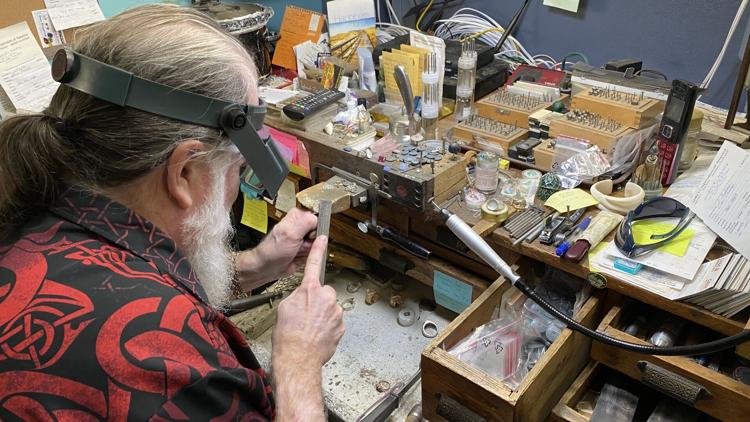 "Fredrick's Jewelry offers the highest quality of diamonds and gemstones. We also have a large inventory of uncertified diamonds and gemstones the customers can choose from. I do not trade in blood diamonds and I do not trade with companies that do not take the environment into consideration when mining for stones," Nicholas told iFIBER ONE News. He says he can draw out customers' custom designs into fine jewelry based on their descriptions and turn the drawn concepts into reality.
As a respected downtown business owner, Nicholas Paul guarantees his work. His concern is his customers happiness and experience with Fredrick's Jewelry.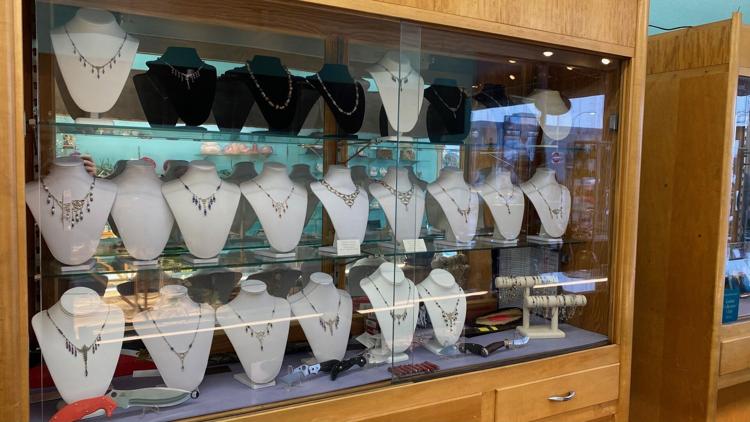 When looking for that perfect gift this holiday season, shop Frederick's Jewelry. Situated in the same space it's been in for 7 decades at 208 W 3rd Avenue in downtown Moses Lake across from Sinkiuse Square. You can find them online at Fredericks Jewelry ML Facebook or simply call 509-765-6331