EPHRATA - Northwest Farm Credit Services is investing in the communities it does business in. Proof of that came to light after the financial institution announced that it awarded a $750 Rural Community Grant to the Ephrata Historical Special Projects Fund/Columbia Basin Foundation in Ephrata.
"Reaching new heights in Ephrata. Thank you Northwest FCS for selecting the Historical Ephrata Group to be a grant recipient," said local historian Mike Scellick. "We look forward to building the K-2 Sculpture in our Basin Street Basalt Plaza. It's not every day that a small-town boy is the first American to climb the tallest mountain in the world. Thank you for helping us tackle the financial mountain of raising funds for this community project. We look forward to the ribbon cutting in June 2020!"
The sculpture will honor Jim Wickwire. Born and raised in Ephrata, the 79-year-old summited the world's second tallest mountain on September 6, 1978. The K-2 peak is situated on the border between Pakistan and China. The retired attorney who now lives in Seattle, is known for other climbing expeditions as well. The 1991 Hollywood film K-2, was loosely based on Wickwire's 1978 summit of K-2.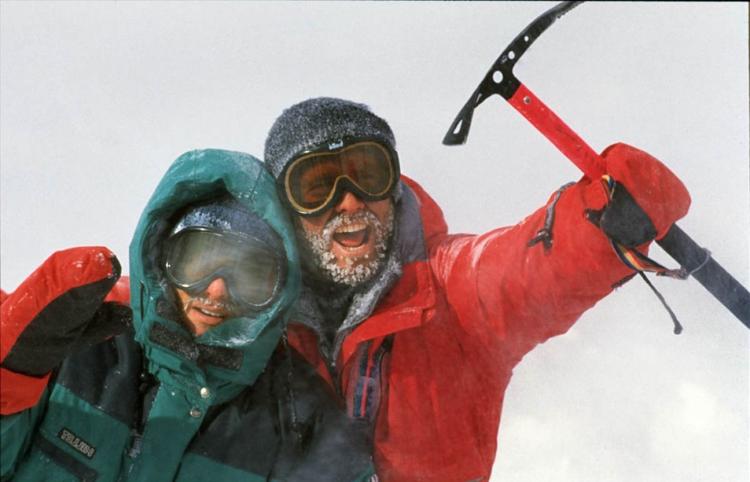 The award to the two Ephrata non-profits is one of 190 community projects that Northwest FCS as awarded money to over the last year.
The next rural grant application deadline is Feb. 1, 2020. If you think your rural project may be eligible for a grant, visit northwestfcs.com/Stewardship/Rural-Communities for more information and an application.
Based out of Spokane, Northwest FCS also has branches in Moses Lake, Ritzville and Wenatchee.