WENATCHEE - A watery deluge flooded parts of the immediate Wenatchee area Tuesday morning.
Meteorologists with the National Weather Service say over 3/10 or .32 of an inch of rain pummeled the streets of downtown Wenatchee between 8:30 a.m. and 9:30 a.m. Tuesday morning.
Water from alleys and overflowing roof drains caused water to seep into some downtown businesses on Wenatchee Avenue. Businesses that dealt with standing water on the first floor included the American Shoe Shop and Inna's Cuisine.
Wenatchee City Engineer Gary Owen says a portion of the Wenatchee Walmart's retaining wall collapsed from heavy rainfall sending debris onto the avenue affecting traffic. A hole reportedly formed on the road off Easy Street near the Postal Service station. Over two feet of water had pooled in some areas.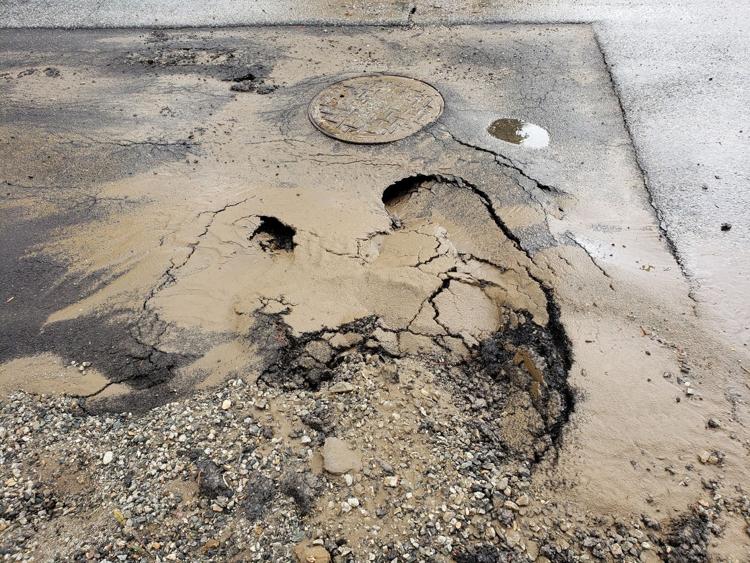 Earlier this summer, heavy rainfall caused a landslide that sent earth cascading into homes in the Squilchuck Canyon. However, Owen says storm water drainage in that same area handled the rain well this morning with little issues.
Owen says the city of Wenatchee is making incremental improvements to its storm water system as the municipality deals with new flooding scenarios. 
A separate storm caused a landslide off Slide Ridge near Chelan early this morning.