OTHELLO – An about 17.5-mile stretch of state Route 26 near Othello will be closed for more than a month for bridge repairs.
The SR 26 bridge east of Othello over two primary BNSF railroad tracks needs deck repairs that require closing the highway, scheduled to begin Monday, Oct. 15 and be completed Nov. 22.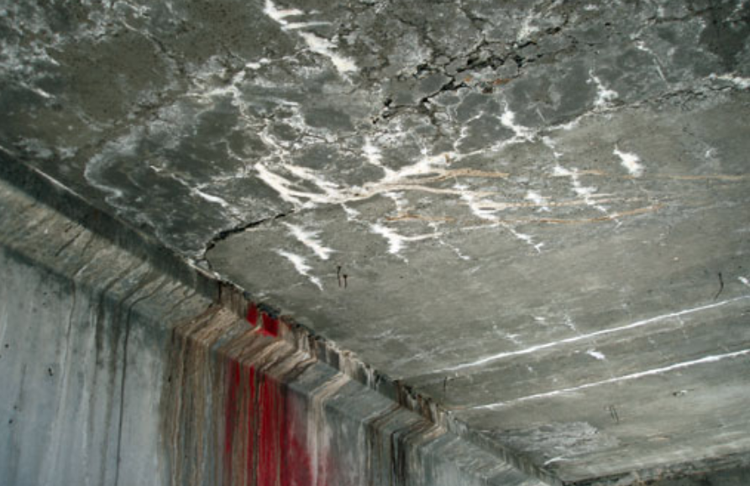 The deck replacement was originally scheduled for spring of 2019 to avoid major Washington State University events and the potato harvest season, but WSDOT officials say the bridge deck is deteriorating faster than expected, requiring work to be moved to the fall.
A 32-mile detour, using state routes 17, 260 and U.S. 395 will be set up.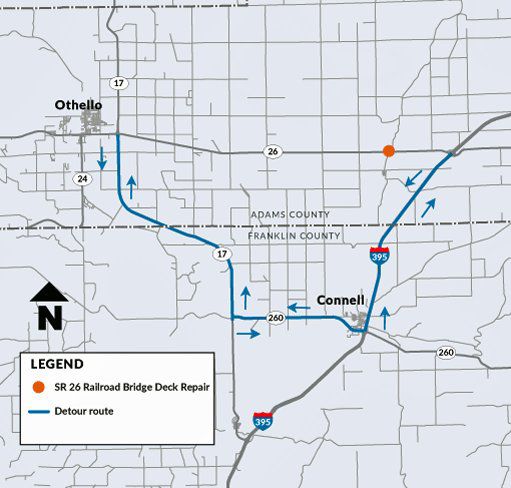 WSDOT officials say the closure will affect travel to at least three WSU football games in Pullman – Oct. 20 against Oregon, Nov. 3 against Cal and Nov. 17 against Arizona.
In January, an 8-foot by 4-foot home went all the way through the bridge deck, prompting an inspection. The hole was patched, one of several short-term patches. WSDOT officials say the patches are vulnerable to the freeze and thaw cycle of winter.
"WSDOT bridge engineers determined that with another harsh winter, drivers and the railroad could face additional pavement failures, emergency closures, and a longer and more expensive replacement rather than repair project," WSDOT officials stated. "The risk of bridge failure advanced the project to this fall instead of next spring."