MOSES LAKE - A semi-truck trailer carrying berries became engulfed in flames Friday morning on Interstate 90 west of Moses Lake.
State Trooper John Bryant says the semi was disabled and stopped on the eastbound shoulder of I-90, about 16 miles west of Moses Lake when it caught fire just before 6 a.m.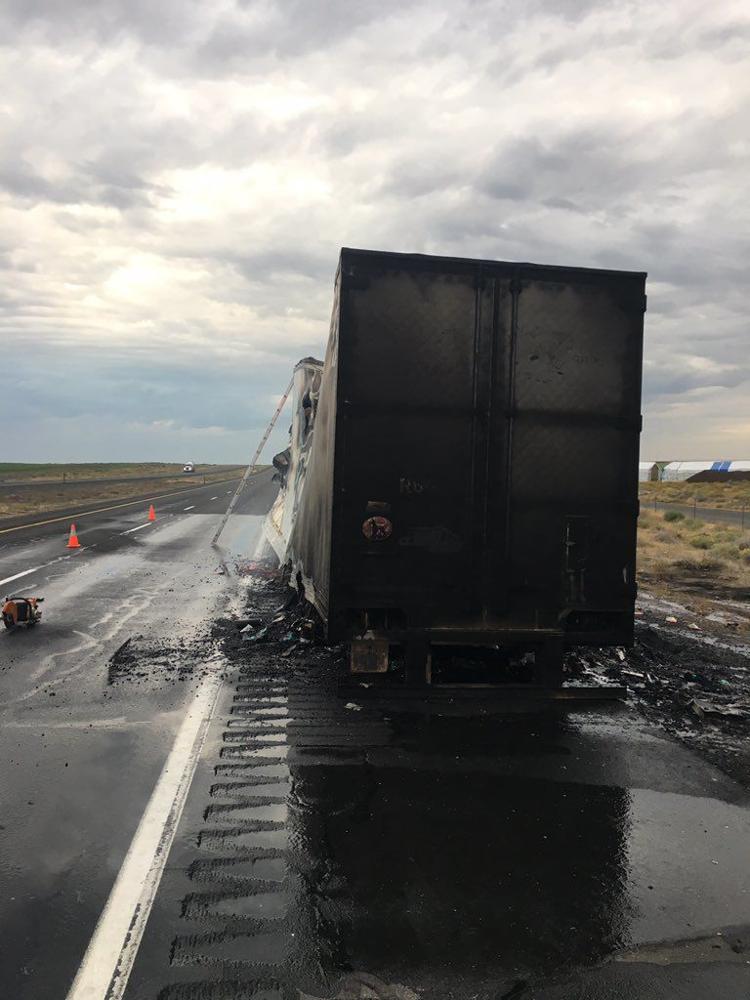 The driver was able to unhook the semi from the trailer and move to away from the blaze. Eastbound I-90 was briefly closed due to the smoke from the fire.
Grant County Fire District 3 responded and extinguished the blaze. It's unknown what caused the fire. Bryant says it was likely some mechanical or electrical issue.
No injuries were reported.
Eastbound traffic was a limited to one lane as crews cleaned up the debris.