VANTAGE - Six people were injured, including one with life-threatening injuries, following a multi-vehicle collision Monday on Interstate 90 east of Vantage.
Trooper John Bryant says a semi-truck, driven by 31-year-old Rehman Hayat, lost control heading westbound on I-90, approaching the Vantage Bridge. The truck hit the jersey barrier and went partially into the eastbound lanes and struck two other vehicles.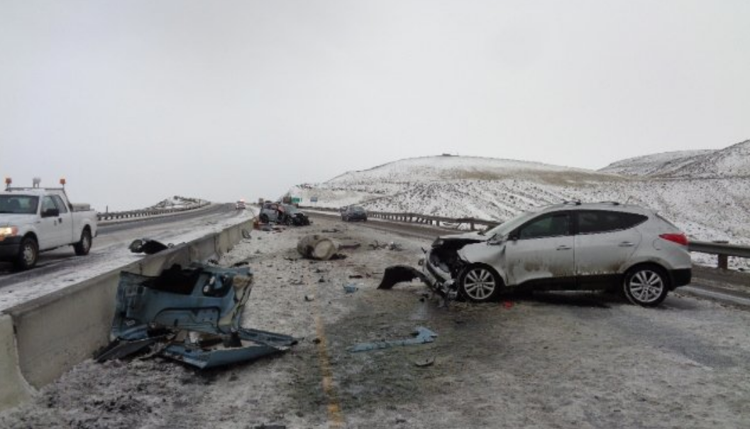 Another semi-truck driver attempted to avoid the collision and struck one of the vehicles, according to Bryant.
Cynthia Logan, 67, and Pierre Bustanoby, 74, were taken to Confluence Health-Central Washington Hospital in Wenatchee. Four other people had minor injuries.
As of 3 p.m., one lane is open in both directions on I-90. Bryant said it will be several hours before the collision is cleared.
Bryant said the road is icy in the area and urged drivers to take it slow.