ELLENSBURG - Troopers say the semi driver responsible for the closure of I-90 near Ellensburg early Tuesday has been cited. Shortly before 6 a.m., Trooper John Bryant says a big rig hauling vehicles was going too fast for conditions when it lost control and high-centered on a guardrail in the westbound lanes.
The collision with the rail resulted in the tipping of the trailer, causing a complete blockage of the road. No one was hurt and no other motorists were involved. The road was closed for several hours and traffic was diverted to alternate roads around the crash scene.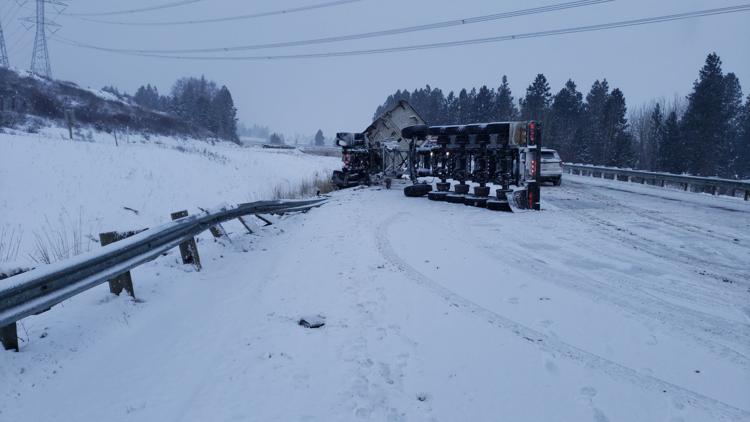 Just after 10:30 a.m., the state patrol announced that westbound I-90 near Ellensburg had reopened.
Authorities say recent snowfall and single digit temperatures caused a build-up of ice making driving conditions treacherous in the area.