MOSES LAKE - A teenage driver crashed into a Moses Lake police vehicle after reportedly running a stop sign during a pursuit Thursday evening.
The Moses Lake Police Department's Street Crimes unit located the 15-year-old, wanted on a felony warrant for a probation violation, driving a 1998 Dodge Stratus in the area of South Division Street and Fifth Avenue about 6:20 p.m.
Street Crimes officers followed the vehicle until patrol officers arrived and attempted a traffic stop. The suspect reportedly failed to stop and led officers on a chase weaving through neighborhoods, according to Moses Lake police.
A patrol officer had moved in front of the chase to get in position to deploy spike strips. The officer was driving on East Hill Avenue, while the teenager was driving along South Evergreen Drive. Police say the suspect ran a stop sign at the intersection and collided with the patrol SUV, sending both vehicles off the road.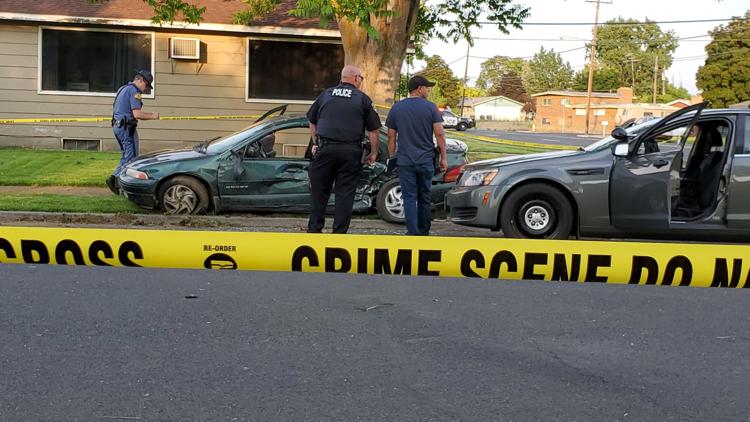 The teenager and a juvenile passenger were both taken into custody on scene. The driver was taken to Samaritan Hospital for minor injuries and will be booked into juvenile detention on his outstanding warrant, felony eluding, a number of driving-related charges and possible assault.
The officer involved in the collision, a four-year veteran of the Moses Lake Police Department, was also taken to Samaritan Hospital for possible injuries.
The Washington State Patrol is investigating the collision.