OTHELLO - A collision between two pick-up trucks on SR 17 near Othello sent two people to the hospital on Friday afternoon.
At about 1:14 p.m., Washington state troopers say one of the trucks at Cunningham Road failed to yield to an approaching pickup, resulting in the crash.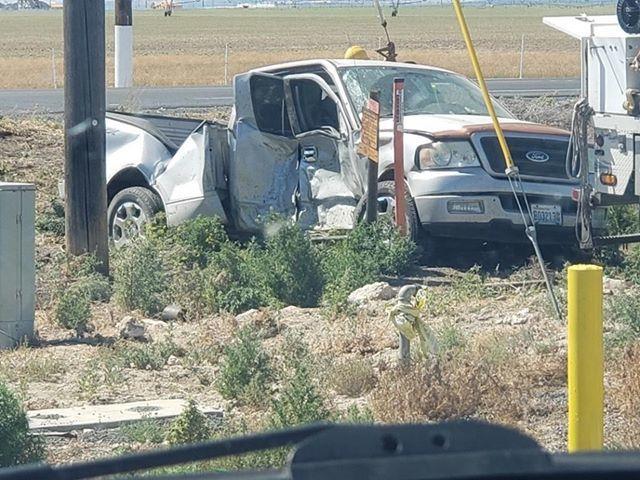 The vehicle that was hauling what appears to be a horse trailer or a camper careened into a power pole and rolled over. 
State Trooper John Bryant says the causing driver and the passenger in the other truck sustained minor injuries and were transported to a hospital for treatment.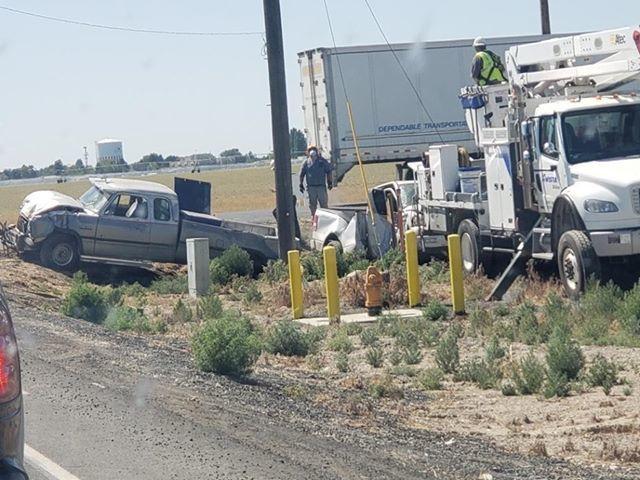 The causing driver was cited for failure to yield and was driving without a valid driver's license.