UPDATE (11 p.m.) - Both directions of I-90 over Snoqualmie Pass have reopened. Chains are required on all vehicles except all-wheel drive and oversize vehicles are prohibited.
---
ORIGINAL POST - Interstate 90 over Snoqualmie Pass is closed in both directions due to a jackknifed semi-truck and multiple spinouts and collisions.
Westbound I-90 has been closed since about 4 p.m. after a semi-truck jackknifed about five miles east of Easton. WSDOT closed the eastbound lanes over the pass at about 7 p.m. due to spinouts and collisions.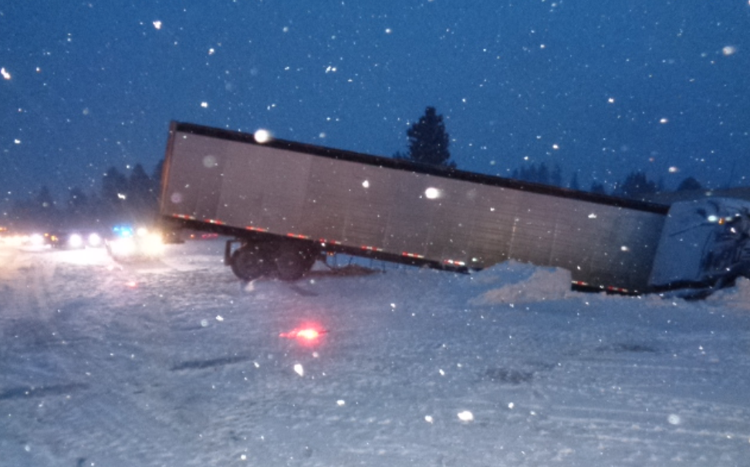 There is no estimated time for I-90 to reopen. The closure stretches from Ellensburg to North Bend, according to WSDOT.
Troopers are awaiting larger tow trucks to remove the wrecked semi-truck blocking the westbound lanes. Trooper John Bryant says it will likely "take awhile" to move the semi-truck.