GRAND COULEE - A Florida man was airlifted to Sacred Heart Medical Center in Spokane after crashing his semi-truck into a building and parked vehicle Thursday afternoon on state Route 174 in Grand Coulee.
Pierre Oles, a 52-year-old man, was driving the semi-truck, hauling apples, east on SR 174 when he reportedly failed to negotiate a curve. The truck drifted onto the right shoulder before Oles overcorrected, causing the truck and trailer to roll, according to the Washington State Patrol.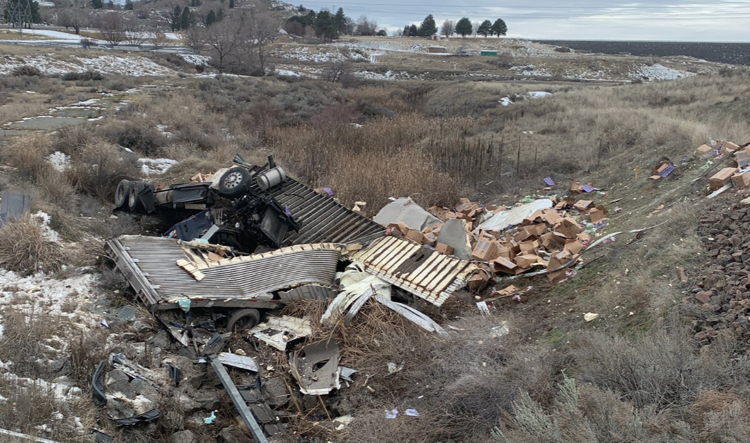 The semi slid into a parking lot then struck the Hometown Pizza restaurant, an unoccupied Toyota Camry and a DOT sign before sliding over an embankment and coming to rest on its top. The semi-truck then caught fire, according to the state patrol.
The restaurant was occupied at the time but no other injuries were reported.
The state patrol continues to investigate the cause of the crash.