EPHRATA — An Okanogan County student and a Wenatchee Valley outdoors association took home honors this week for their work from the Washington Department of Fish and Wildlife.
The Wenatchee Sportsmen's Association was recognized Wednesday as the department's Organization of the Year for its work supporting for wildlife, fish and recreation projects in North Central Washington. Among other efforts in its 70-year existence, the association has worked to build and fix fences, plant shrubs after wildfires, conduct wildlife surveys, develop kid's fishing events, and process seized meat from poachers to provide for local charitable organizations.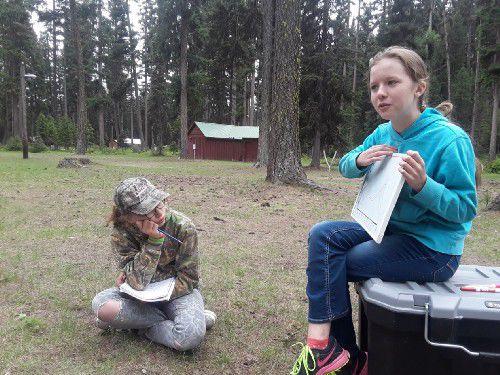 Okanogan County eighth-grader Madeline Ashmore was named Citizen Educator of the Year for her eight years spent campaigning to protect wild loons, working to ban lead sinkers in loon nesting lakes. To promote the effort, she has sold loon-themed greeting cards and cookies, dressed as a loon for Halloween, and encouraged the sale of lead-free tackle at local businesses.
The awards were given in a ceremony at Fish and Wildlife's Region 2 offices in Ephrata.