EPHRATA - "It's a miracle."
Those words were uttered by an Ephrata man's family who were once wondering if their son and brother would survive a severe injury he sustained while swimming at Quilomene Dune last month.
Today, Tanner Williams may be confined to a wheelchair, but he's alive with the hope they he'll walk again someday.
In the haze of it all, iFIBER ONE News was initially unable to obtain the details of what caused Williams injury, but we now know. Williams' sister, Kristyn, disclosed the details to iFIBER ONE News on Monday.
On July 25, Kristyn says her brother was out boating on his parents' watercraft in the Crescent Bar area with friends when it happened. Kristyn says her brother was swimming when he went onto boat to quickly grab something and quickly dove into the water. Little did Tanner know that the water he dove into was too shallow for diving, resulting in a collision between the top of Tanner's head with the river bottom fracturing his spine three-quarters of the way through. Tanner was airlifted to Providence Sacred Heart hospital in Spokane where medical staff quickly worked to keep Tanner alive. Several surgeries later Tanner was in stable condition and talking to family. Today, Tanner continue to recover at St. Luke's Rehabilitation Institute in Spokane.
"It's a miracle he's alive," Kristyn told iFIBER ONE News. "He makes progress every day and will be a miracle if he can walk again, but never say never."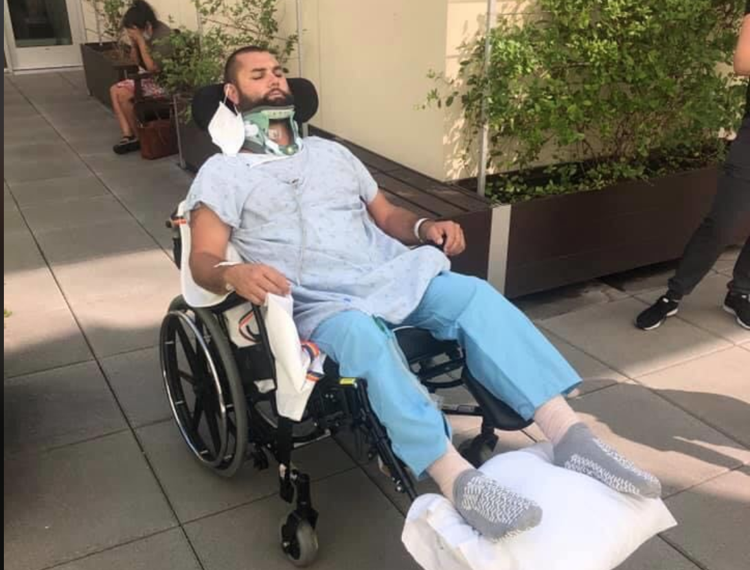 Tanner's will to move is apparently there and likely stems from his athletic background having played baseball for the Ephrata Tigers and the Columbia Basin River Dogs.
Despite, the torrent of community support that generated over $37,000 for medical expenses on GoFundMe, Tanner's sister says they are $5,000 short of their overall goal. The additional money is needed for a wheelchair accessible van that will allow Tanner's parents to transport him to physical therapy appointments.