MOSES LAKE – The Wenatchee Panthers' defense was emboldened by their ability to limit Moses Lake's offense last Friday. The Panthers held the Chiefs to only 13 points while Wenatchee found a way to penetrate Moses Lake's defense, scoring 42 total points. Wenatchee struck first in the 1st quarter with two touchdowns. Turnovers compromised Moses Lake's winning chances after four fumbles were lost to the Panther defense and a Chief-thrown interception that was returned for a touchdown in the 3rd quarter. The Panther offense out-performed Moses Lake's offense with 150 yards through the air and 307 yards on the ground for a total of 457 yards. Moses Lake's ground attack was capped at 25 yards and despite the hardships, managed to crack the triple digit mark with 100 yards passing. (0-5) Moses Lake will go to Eisenhower (1-4) on Friday, kickoff is at 7 p.m. (4-1) Wenatchee will go to play (1-4) West Valley on Friday, kickoff is at 7 p.m.
EAST WENATCHEE – For the lion's share of the football affair between Eastmont and West Valley, the two foes were neck-and-neck and it took two overtime periods to decide a victor. West Valley would pull out in front early on a three-yard gallop into the end zone. Eastmont finally answered back with a nine-yard rush by Austin Popoff in the 2nd quarter. Oscar Margo of Easmont kicked a field goal later in the 2nd to put the cats on top 10-7. West Valley wouldn't respond until the end of the third with a field to tie the game at 10-10. Eastmont QB Carson Everhart would carry the load throwing a touchdown and scrambling into the end zone, the latter of them won the game in overtime on a 12-yard dash by the signal caller. Easmont would win 23-20. Undefeated Eastmont will challenge (3-2) Davis this Friday. Kickoff is at 7 p.m.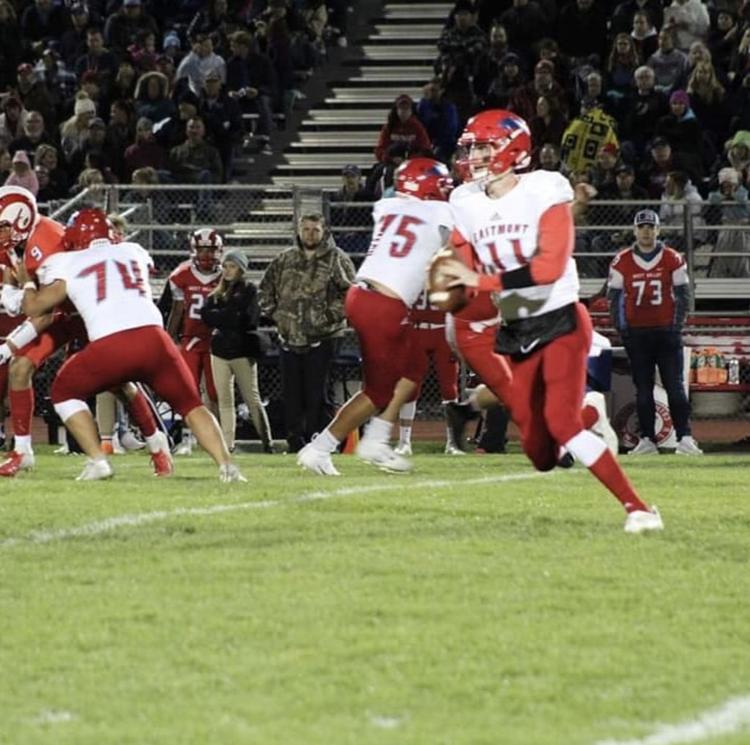 OTHELLO – A pick 6 and a fumble return for a touchdown by Othello in the 1st quarter set the tone the rest of the game against the Ephrata Tigers. After the defensive surge, Othello's offense took center stage and scored two touchdowns on 10 and 2-yard runs in the 2nd quarter. A 4-yard pass to the end zone by Othello sealed the victory for the Huskies with a final score of 27-8. Othello (3-2) will travel to East Valley (2-3) for a chance to maintain their playoff hopes. Ephrata's winless season continues and it will host the (3-2) Quincy Jackrabbits on Friday. Kickoff is at 7 p.m.
ROYAL CITY – Royal's landslide victory over the Warden Cougars came in the form of three rushing touchdowns by Lorenzo Myrick and four passing TD's on the arm of Caleb Christensen. Touchdowns would be caught by Lorenzo Myrick, Tyler Allred, Carter Dorsing and Aldo Farias. The undefeated Knights will face 3-2 Connell in Connell on Friday, kickoff is at 7 p.m. (2-3) Warden will take the bus to College Place (2-3) on Friday, kickoff is at 7p.m.
SOAP LAKE -  Odessa was scoring onslaught was relentless against the Soap Lake Eagles. Odessa Quarterback Camden Weber's 2 TD performance was modest compared to the seven rushing touchdowns scored by Anthony Elder, Marcus King, Daeton Deife and Josh Clark. Odessa won with a final score of 70-0. Soap Lake (4-1) will host (5-1) Entiat on Friday, kickoff is at 7 p.m.
QUINCY – The Quincy Jackrabbits dominated the Wapato Wolves on Friday. The game looked decided after the first half with Quincy on top 28-0 but only scored one touchdown in the second half. McKenzie Realme had 3 TD runs in the game.  Alex Aguila threw 2 TD passes and for 197 yards for the night. The Jacks won 34-0. Quincy (3-2) will take on the winless Ephrata Tigers at Kiwanis Field, kickoff is at 7 p.m.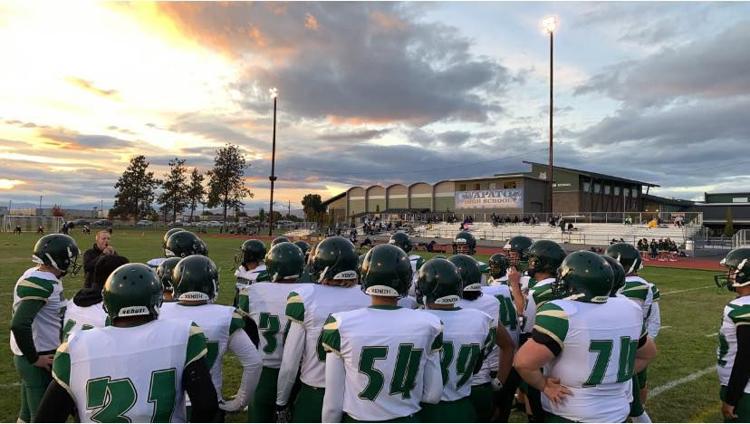 COULEE CITY – The Almira-Coulee-Hartline Warriors were in full control of their battle against the Entiat Tigers on Friday. Warriors' quarterback Dane Isaak threw three touchdowns accompanied by Grady Murray's one touchdown for a total of four TD strikes in the air. Dane Isaac also rushed for three touchdowns with some assistance from Brayton Schafer's two-touchdown performance. ACH won the game 74-36. Undefeated ACH will be hosted by the Waterville-Mansfield Shockers this Friday, kickoff is at 7 p.m.
MATTAWA – Kiona Benton's offense blew past Wahluke's defense seven times, twice in the air and five times on the ground for a final score of 46-0. (2-3) Warriors will be at River View High School this Friday, kickoff is at 7 p.m.