MOSES LAKE - All high school senior traditions have fallen casualty to the coronavirus pandemic in 2020, but the creative mind of one local man helped he and his girlfriend overcome and adapt to the sweeping changes last weekend.
Marques Jones is a 2019 graduate of Moses Lake High School and his girlfriend, Ellie, is a senior at that same school. Jones is a freshman attending classes at WSU and last year, the two attended what he referred to as "his prom." With what he referred to as "Ellie's prom" cancelled this year, Marques says she was upset not only about the end-of-the-school-year occasion, but she was also devastated by other scholastic-related events that had been nixed. Marques says he wanted to make her feel better, so with some help from his mom the two hatched a plan that would make up for what was supposed to be a formal experience lost to a 'sign of the times.'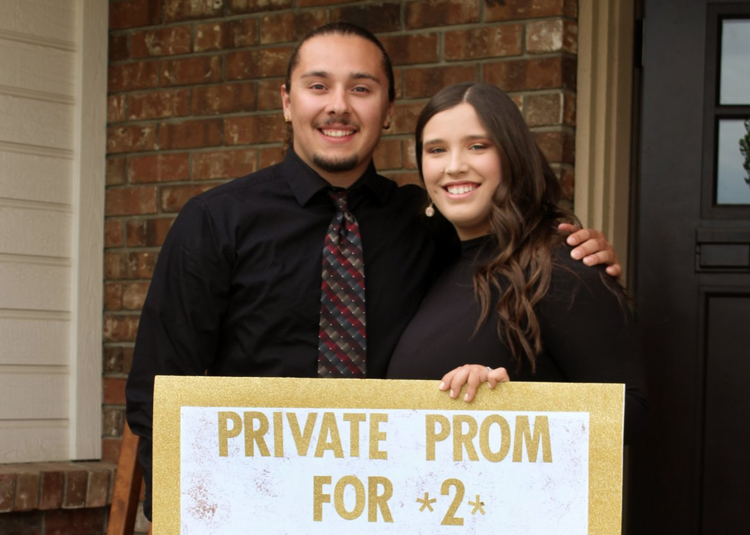 "I told Ellie that we were going to take some pictures because we like doing that. I told her that I was going to pick her up from her house and take her to mine where we would have a professional photographer take pictures," Marques told iFIBER ONE News. "When I showed up to her house, that's when I presented the sign asking her to our own prom." The two would go to Dutch Bros for a drink and then head to the high school where they had photos taken. However, Marques says Ellie still didn't know about what was in store for her at his home. "I had decorations, TIKI torches, music, the photographer, and dinner from Michael's Bistro waiting for us in my backyard."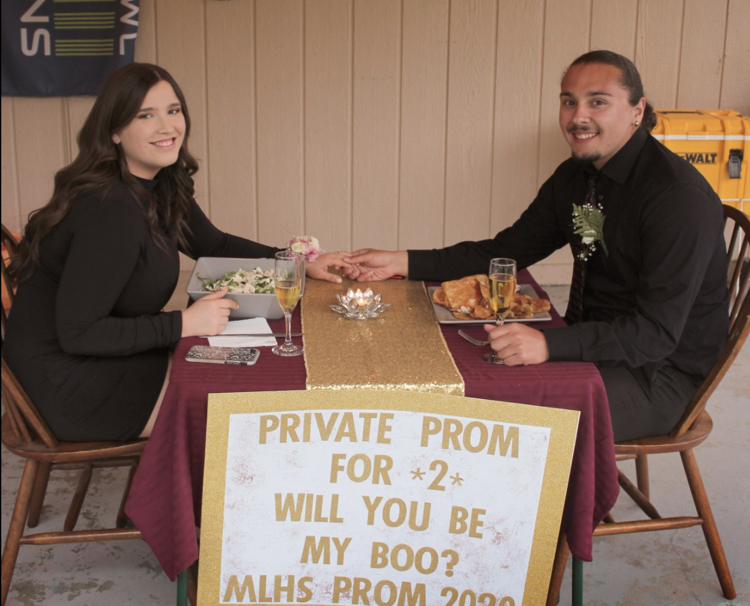 Marques says Ellie was overcome with emotion when she realized what he had done for her. But, because she had just done her makeup, Marques says she forced herself to hold back her tears. Marques says the two had a great evening and the gesture meant a lot to Ellie.
"I'm so thankful for all Marques and his family did for us, it was so special and something I'll always remember," Ellie told iFIBER ONE News.