WENATCHEE — Anti-abortion activists have circulated the home address of a Wenatchee federal judge who ruled in favor of family planning clinics last week, and plan a series of meetings and public operations during the town's Apple Blossom festival parade weekend.
Among those promising to rally at the downtown festival Saturday, using a Cashmere church as their base of operations, is Jake Eakin of Moses Lake, who pleaded guilty the 2003 killing of 13-year-old Craig Sorger of Ephrata. Eakin, who was 12 at the time of the murder and was released from custody in 2016, appeared before the Wenatchee City Council on April 11, reading an anti-abortion message and urging councilmembers to "preserve justice and punish evil."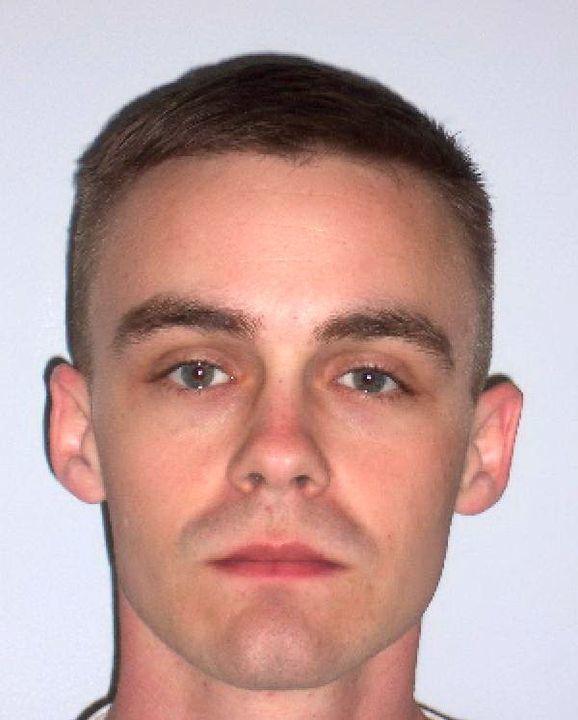 Also slated to attend, according to Facebook event listings: Rusty Lee Thomas, a Texas minister and national director of Operation Save America, who's been arrested in the past for violating access to family planning clinics; Matthew Wiersema, who in February picketed outside an Illinois high school with placard photos of aborted fetuses; David Graves, an Arlington pastor affiliated with Operation Save America who's staged protests in Spokane and Everett; and T. Russell Hunter of Oklahoma, a founder of Abolish Human Abortion, which has filed initiatives to make abortion illegal in that state. 
Facebook posts and emails to iFIBER ONE News identified U.S. District Judge Stanley Bastian as a target of the protesters' ire, for his ruling last week in a Yakima federal courtroom that stalled a Trump Administration order to withhold federal family-planning funds from agencies that offer abortion or abortion referrals. 
The group's Facebook events schedule shows they plan to mobilize from Evergreen Baptist Church, 5837 Evergreen Drive in Cashmere. The church is headed by Pastor John Smith, who told The Wenatchee World last month he is a "close friend" of Eakin and wants to shut down Planned Parenthood's Wenatchee health center, which recently began offering non-surgical medication abortion for women in the first 10 weeks of pregnancy.
From there, the activists planned to engage Apple Blossom festivalgoers at Memorial Park between 11 a.m. and 4 p.m., and return to the church for evening workshops.
Organizers did not immediately respond to an email from iFIBER ONE News on Wednesday asking for a phone interview. Paul Dillon, vice president for public affairs and Planned Parenthood of Greater Washington and North Idaho, said Eakin, Thomas and activists in their networks have targeted public festivals in Spokane and elsewhere, spreading anti-abortion propaganda.
The popular Bloomsday race and the now-defunct Garland Street Fair have both been sites of protest. Both sparked complaints from attendees, who said the protesters' methods were graphic and confrontational.
"Even folks that might have a variety of views on Planned Parenthood really disagree with the shameful tactics that they're using at family-friendly events," Dillon said.
Wenatchee Police Capt. Edgar Reinfeld said activists have appeared at Apple Blossom's parades and festival grounds before, without serious incident. "If it's not causing a riot, it's a First Amendment assembly, and we're here to guarantee the right of people to peacefully assemble and go about their business," Reinfeld said. "... If the actions become criminal, one way or another, then we approach and try to resolve that without resorting to arrest."
Facebook posts related to the Wenatchee event include a crudely-altered photo of Bastian, portraying him with a crown and the caption "OBEY YOUR KING!" An unsigned email to iFIBER ONE News said the protest network "chose Wenatchee because federal judge Stanley Bastian, famous for defending the notorious 'Wenatchee sex ring' investigators, lives" in the city. The email listed a residential address it purported to be Bastian's.
Reinfeld said Wenatchee police have not been contacted concerning the reference to Bastian. The U.S. Marshals Service is responsible for the protection of federal judges; a spokesperson for the agency in the Eastern District of Washington, where Bastian has presided since 2014, said, "The marshals service is aware, and obviously the protocols and various procedures, we can't disclose."
Bastian practiced law in Wenatchee for 25 years before his nomination to the federal bench in 2013. He represented Douglas and Chelan counties when defendants who were wrongly arrested and convicted of child sex abuse in the 1990s sued for damages. 
News of the Wenatchee anti-abortion crusade was circulated by Facebook pages titled "Free the States" and "Peaceful Red-State Secession," which claim anti-abortion citizens can seek separation or sovereignty from the federal government. Dillon said some abortion foes have found common cause with separatist movements, like state Rep. Matt Shea's campaign for a 51st state called "Liberty."
"There's a lot of different branding, but it is the same ideology in a lot of ways, and it is very much focused on anti abortion, anti-immigration, anti-LGBTQ," Dillon said. Operation Save America has campaigned against gay-straight alliance movements in public schools.
Planned Parenthood has invested in security at its Wenatchee center, Dillon said, and coordinates with local law enforcement when rumors of threat arise.
Jefferson Robbins: 679-7013