EAST WENATCHEE — The 31-year-old man accused of driving a BMW wagon through the Wenatchee Valley Mall on Wednesday was quickly arrested and jailed on traffic, DUI, drug possession and property-damage charges.
East Wenatchee police arrested Francisco Samuel "Sam" Kehoe of Rock Island behind the wheel of the car as he was leaving the mall complex, shortly after the 6:10 p.m. incident in which the BMW broke down the mall's front doors, tooled leisurely through the interior and then exited through the same doorway. No one was struck or injured.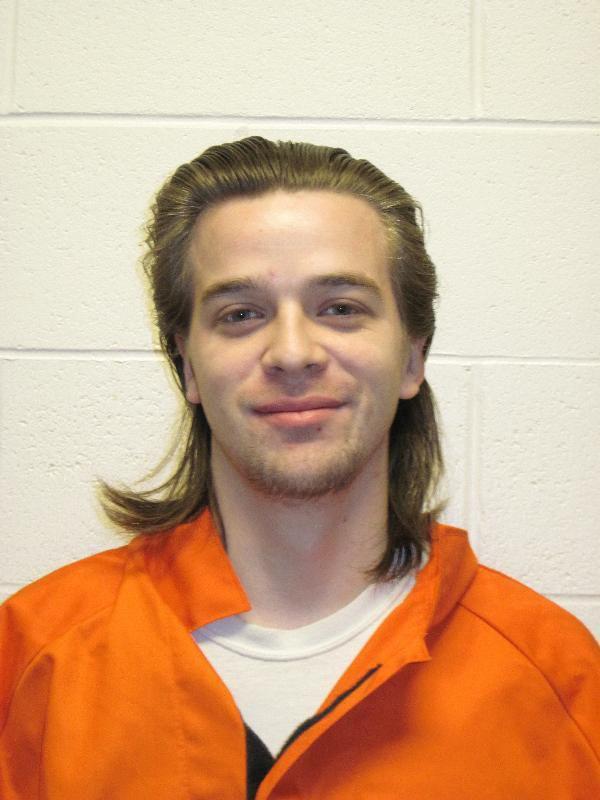 Witnesses said the four-door wagon burst through the mall's main entryway, motored slowly through the atrium all the way to the entrance of Sportsman's Warehouse, then turned and exited the mall by the same route.
"I've been almost three decades of policing and I've lived here my whole life," said East Wenatchee Police Ofc. Joe Hinkle, "but I've never known of someone crashing through the doors of a mall and going for a joyride."
In court affidavits filed after his arrest, police said Kehoe was initially spotted in the parking lot of Shari's Restaurant outside the mall. Staff at the restaurant called police after Kehoe allegedly behaved strangely, entering and leaving Shari's several times and taking up multiple parking spaces.
While a responding officer was en route, Kehoe allegedly drove around the lot and struck one vehicle, then steered into the mall entrance doors near Ross Dress For Less, passing between several food shops.
After the car exited, police said they tried to stop Kehoe at the mall's Sixth Street Northeast exit, but he instead pulled into traffic and finally stopped near the mall in the 600 block of Valley Mall Parkway. Police said they had to negotiate with Kehoe for several minutes to get him to park the vehicle and exit, and found a large kitchen knife in his jeans pocket.
Kehoe was also allegedly carrying two empty syringes and a small packet of methamphetamine, and told investigators he had injected heroin and meth that day. While being detained at the East Wenatchee Police Department, he allegedly tried to run out of the building while wearing handcuffs, but officers tackled him.
The BMW was registered to Kehoe. Police said he had been involuntarily hospitalized May 5 for apparent meth intoxication and possible mental illness. He has prior felony convictions dating to 2007 in Chelan and Douglas counties for second-degree assault and possession of methamphetamine and cocaine, as well as misdemeanor counts of domestic violence, resisting arrest, vehicle prowl and malicious mischief.
Douglas County Superior Court Judge Brian Huber ordered Kehoe held Thursday on $250,000 bail, facing likely charges of methamphetamine and drug paraphernalia possession, DUI, hit and run, reckless endangerment and first-degree malicious mischief. Kehoe refused to sign court documents presented to him.
Mall staff said the facility would be open as usual today. The damage to the doorway and the interior of the mall could reach over $10,000 in value, Hinkle said.
Jefferson Robbins: 679-7013