EAST WENATCHEE — A tweet that suggested a shooting threat at Eastmont and Wenatchee High Schools led the East Wenatchee school to lock its doors until the alleged source of the tweet was taken into custody.
"I want to shoot up whs and ehs" the tweet read when sent from a local user's account at 12:40 p.m. Wednesday.
The tweet was quickly circulated and came to the attention of the Eastmont School District. The district said via its own social media accounts about 2 p.m. that it had placed EHS on lockdown, and announced less than 20 minutes later that the tweet's author was in custody and the lockdown was lifted.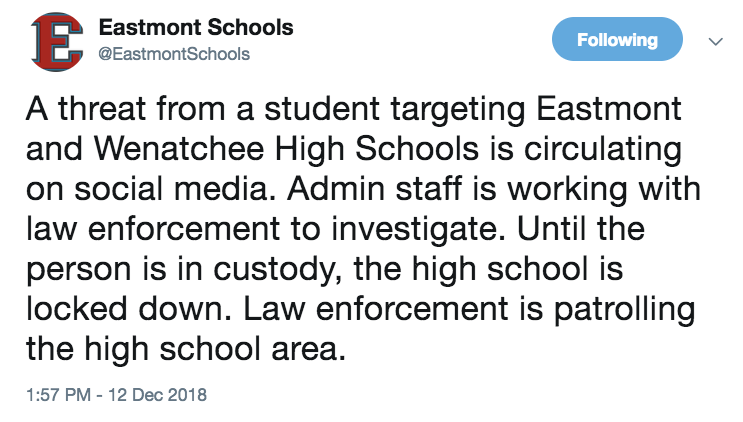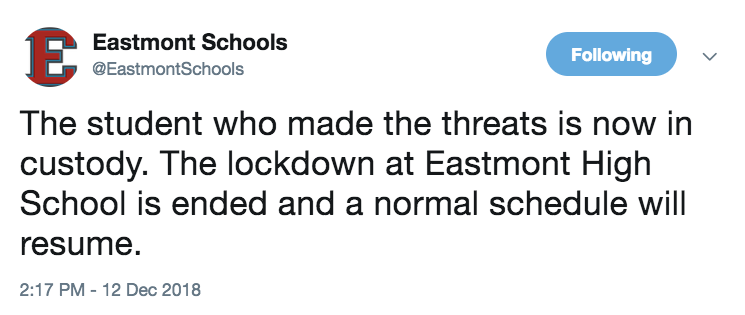 In a subsequent tweet before being detained, the Twitter user wrote, "I mean if you guys wouldn't bully people since they started school maybe there wouldnt be school shootings"
Eastmont identified the tweet's author as a student.
Jefferson Robbins: 679-7013