MOSES LAKE - Insane feats of flying will be performed by some of the best pilots in America next weekend during the Moses Lake Airshow at the Grant County International Airport.
Both military and non-military aviators will cut through the skies at astonishing speeds while performing stunning stunts on June 18 and June 19.
Earlier this week, iFIBER ONE News profiled the show's military acts, but this time, it's all about the non-civilian acts.
The following performers will pilot an array of aircraft next Friday and Saturday: 
Vicky Benzing Aerosports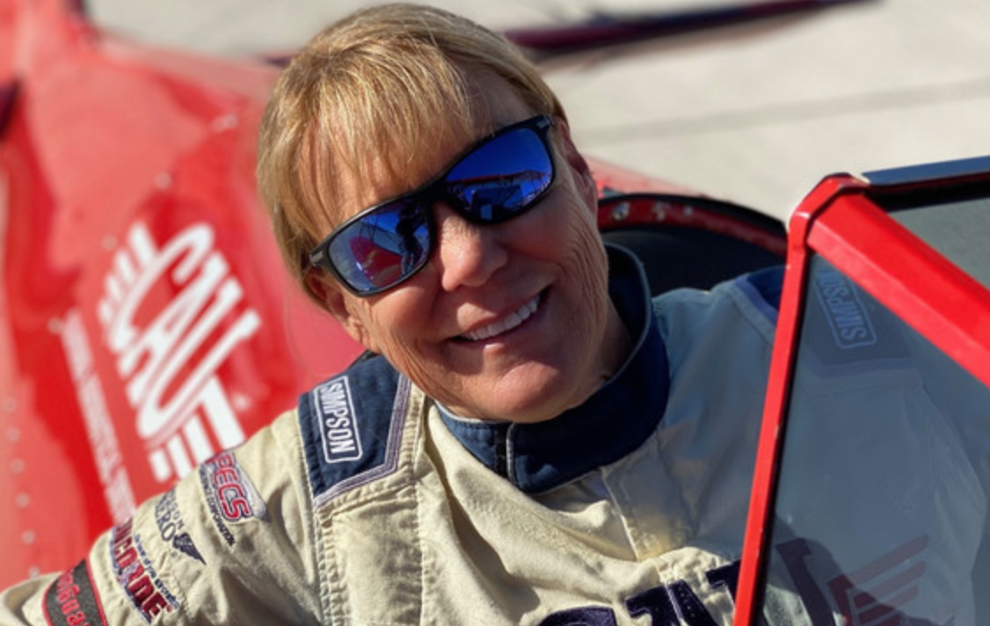 Vicky Benzing Aerosports loves to share her passion for flying with others. Her performance in the Stearman is an aerial display of power and grace in the spirit of vintage barnstorming. Passionate about flying her entire life, this accomplished aerobatic competition pilot will be joining us once again for our 2021 Moses Lake Airshow!
Mini Jet Airshows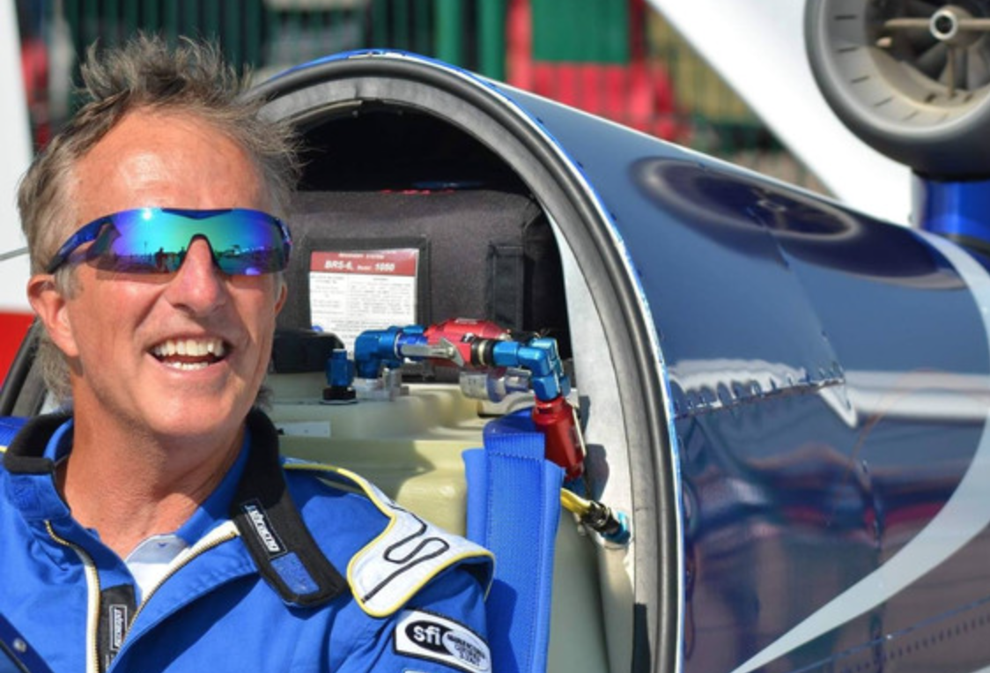 Mini Jet Airshows is a lifelong dream of the pilot Tom "Lark" Larkin. Having watched the BD-5J perform as a child at a local airshow, and then later becoming a fighter pilot, airline pilot, and aerobatic pilot; it was always his dream to do airshows in a "mini" jet.
What started off as a half partnership in an RV-6 with his brother Larry, eventually turned into time in a Christen Eagle, Panzl, Staudacher, and several other aerobatic aircraft...culminating in the once in a lifetime opportunity to purchase and perform in a SubSonex Jet. At only 500 lbs with speeds up to 300 mph, it puts on one of most unique and exciting airshows in the country!
Vanguard Squadron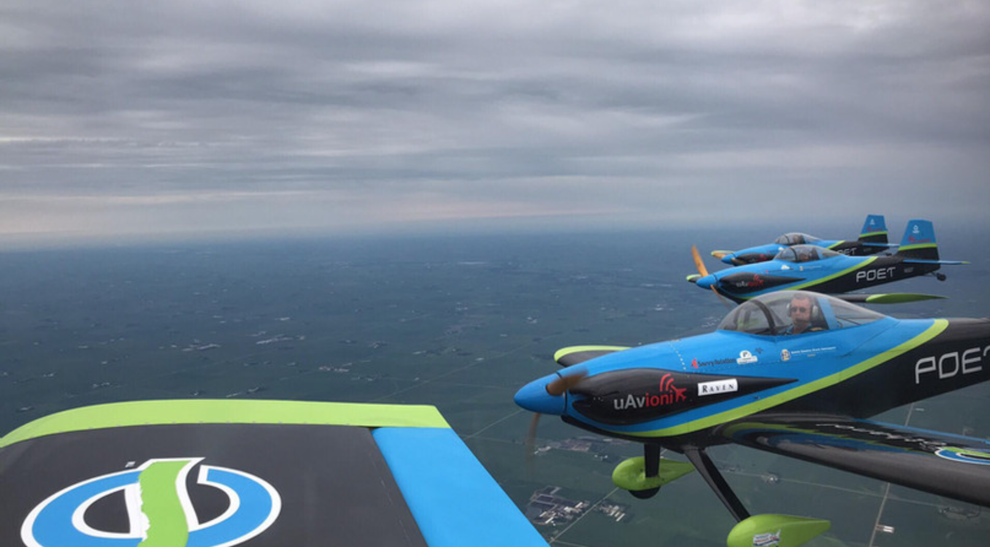 Vanguard Squadron is a must-see act performing at this year's Moses Lake Airshow. The Vanguard Squadron uses only eco-friendly biofuel and has been powered by ethanol since they began flying together in 1993.
The Squadron flies across the country attending 10-15 airshow events each year promoting ethanol as the fuel of the future. The Vanguard Squadron flies a dazzling four-ship formation aerobatic airshow powered by ethanol which adds power and performance to the Squadron's aircraft without any major engine modifications.
GO-EZ Aerobatics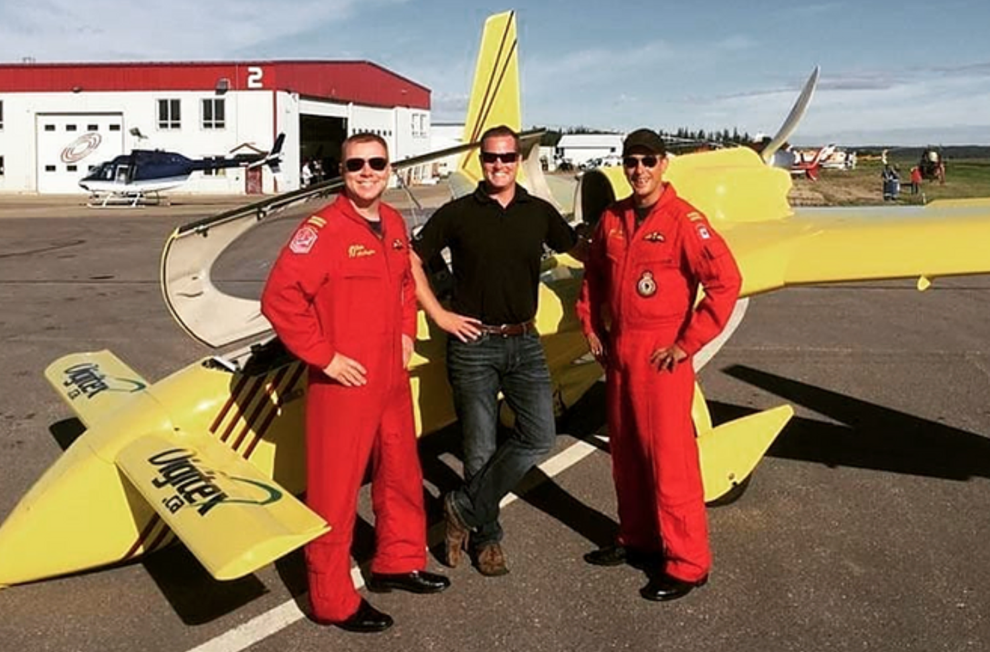 Kyle Fowler, a small-town guy with big dreams and founder of Go EZ aerobatic will be one of the eye-catching performers you can see at this year's Moses Lake Airshow. Following in the footsteps of his father, Ken Fowler of Team Rocket, Kyle moved forward with his dreams of becoming an Aerobatic Pilot. By the time he was 12 years old, he was announcing his father's performance at several Airshows. At the age of 21, his dreams became reality after he getting his Private Pilot's License. In 2015, Kyle dedicated his time to evolve as a pilot and completed his Commercial Pilot's License. This opened more doorways and drove Kyle to complete his Commercial Multi IFR Rating the same year.
Kyle successfully manages his aviation time between flying a PA-31 Navajo Chieftain, a 1946 Cessna 120 and his unique 1986 Long EZ.  When he is not evolving as a pilot, Kyle divides his time between his full-time job as a Red Seal Journeyman Automotive Mechanic, and his family.  Kyle's family is incredibly proud of his accomplishments and will always be his biggest fans.
Undaunted Airshows (Orca Flight):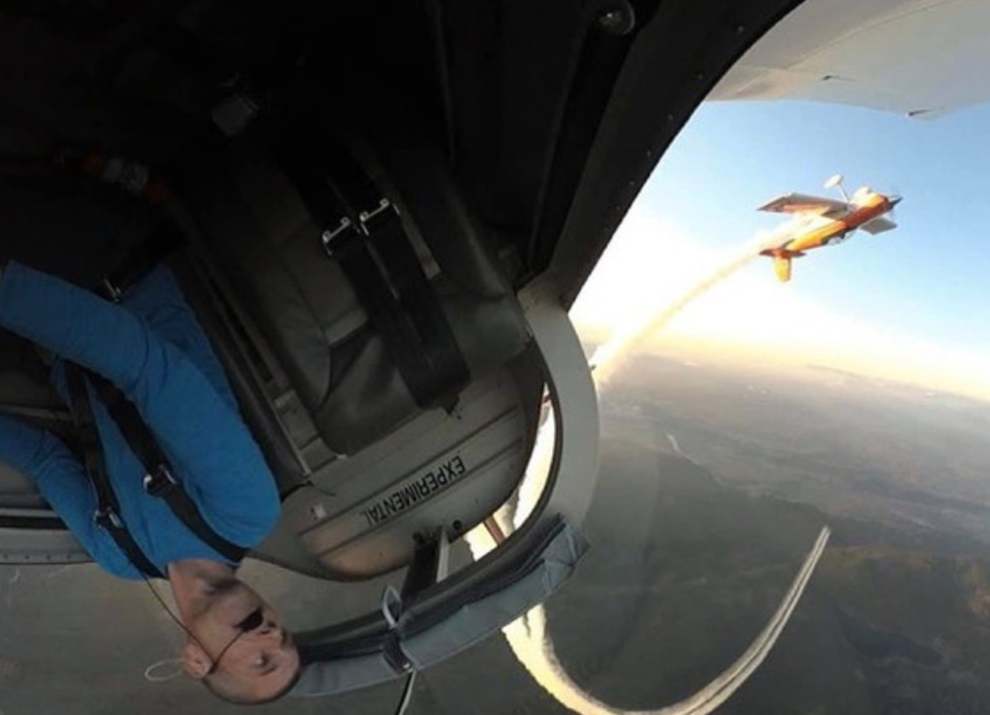 We are excited to announce that Undaunted Airshows: Orca Flight will be joining us at this year's 2021 DRIVE-IN Moses Lake Airshow. Featuring pilots Todd Rudberg & Stephen Christopher, this duo includes one Orange, Blue & White RV8 Fastback and one Red & Blue RV7.
Todd Rudberg, in his beautifully rebuilt Orange, Blue and White tandem RV8 Fastback, recently set the world record for the fastest RV type of any kind at the Reno Air Races and is a flight lead with the Blackjack Squadron for the past 14 years.
Stephen Christopher, piloting the Red and White side by side RV7 that he built ten years ago, has collected more than 2,300 hours flying across the country, with the blackjack squadron, in air shows with the West Coast Ravens, Lightning Formation, and at the Reno Air Races all in this fantastically versatile airplane.
Jodi Rueger Airshows: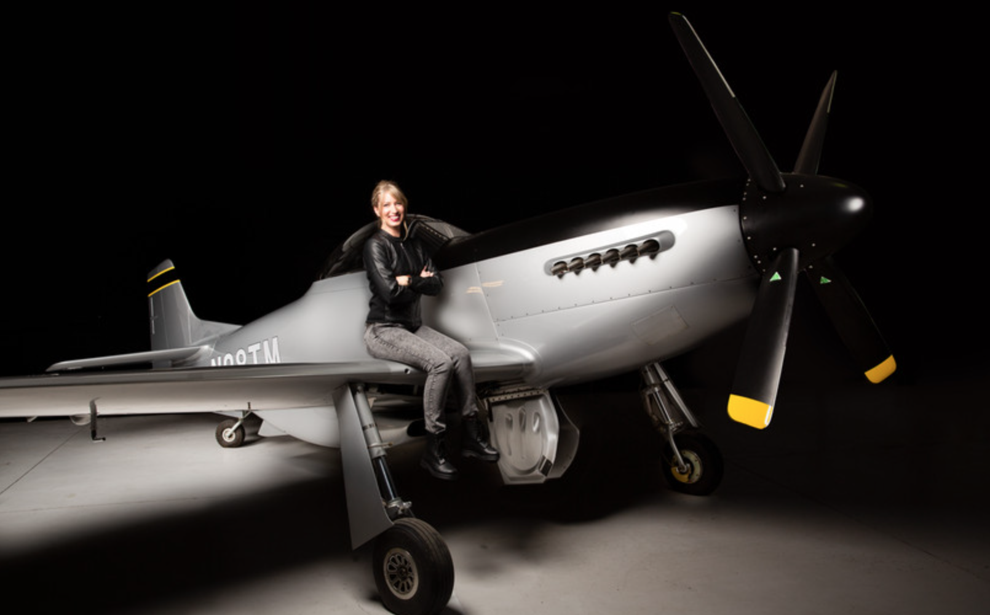 Jodi Rueger is an airline and aerobatic pilot, born in London, ON, and started flying at 18. With no family aviation background or funding, she sought to earn scholarships and studied competitively to do so since 14. Going on to complete her commercial, multi-engine, and instrument ratings at Sault College in the Aviation Technology - Flight Advanced Diploma program. Where the government would subsidize flight training in this highly competitive program, she went on to become a flight instructor and aerobatic instructor in the greater Vancouver area where she flew 80 types of aircraft over the course of 5 years and has to date flown roughly 95 different types.
After landing on gravel bars in the river on a set of monster truck-like tundra tires, a student asked if she would like to fly for the airlines and set up an interview. A month later, she had her start date on a 78 passenger Dash-8 Q400 and went on quickly to fly the 189 seats 787-800NG jet for Swoop. Her love of aerobatic flying and ambition to continue to learn every day she flies led her to competitive and display aerobatics, where she dazzles the skies in an RV6 and Pitts S1-S and will be racing in the Reno Air races Sport class in a Thunder Mustang in 2021. When she's not airborne, she enjoys snowboarding, training dogs, and learning basic aircraft repair and build techniques from one of her sponsors - AI Systems. 
Jim Bourke Airshows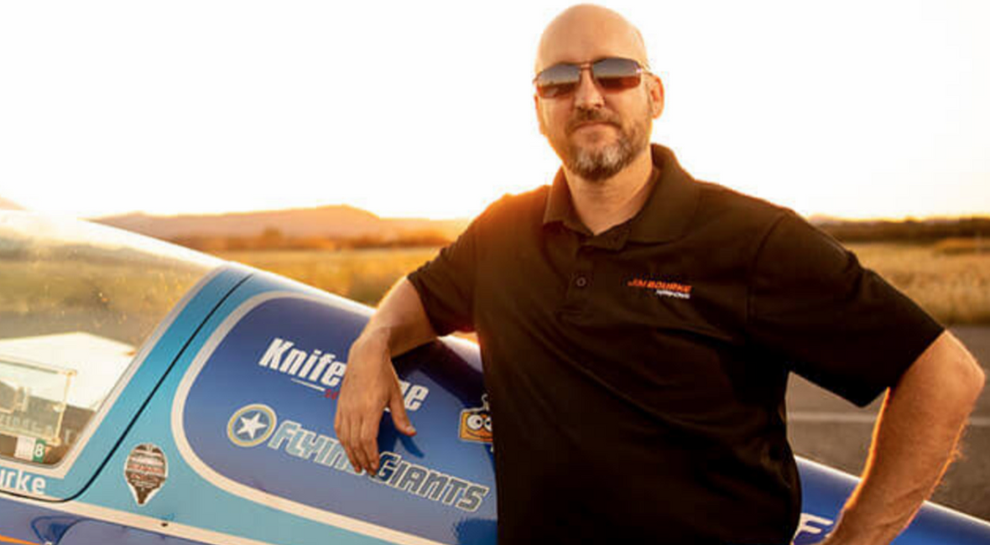 Jim's aviation interests go back to his childhood. He loved airshows as a kid and earned his pilot's license as a teenager. He's an avid enthusiast of radio-controlled models and drones. His company Knife Edge Software makes simulation products including the popular RealFlight RC simulator. Jim also created RCGroups.com, the world's largest website for enthusiasts of radio-controlled aircraft.
Jim is an active leader in the flying community and serves as President of the International Aerobatic Club (IAC). In 2021 he invented National Aerobatics Day, which occurs the fourth Saturday in June each year and celebrates the skill, beauty, and excitement of aerobatic flight. He has appeared on the Discovery channel and has made many media appearances related to aerobatics, aviation, and radio control. In August of 2020, the Academy of Model Aeronautics (AMA) inducted Jim into the Model Aviation Hall of Fame. 
Jim's show is a high-energy display of the capabilities of the Extra 330SC featuring a complete repertoire of aerobatic maneuvers from precision flight to gyroscopic tumbling.
For drive-in or in-person tickets, click here.