WINTHROP - Maurice Goodall with Okanogan County Emergency Management says his department and the Okanogan County Sheriff's Office are investigating a report claiming the possible loss of two structures burned in the Cub Creek Fire.
Goodall says the reporting party are firefighters. Goodall added that authorities will not confirm anything until "a pair of eyes gets on them." Goodall says he it is not known if the possibly burned structures were homes or outbuildings; the location of the reported structures is also being investigated.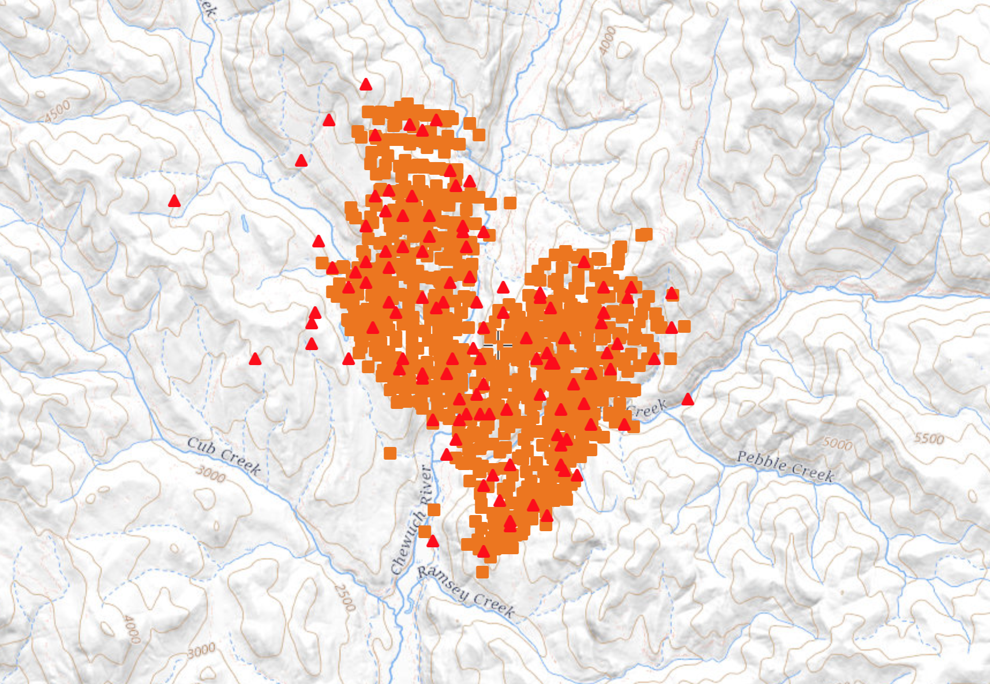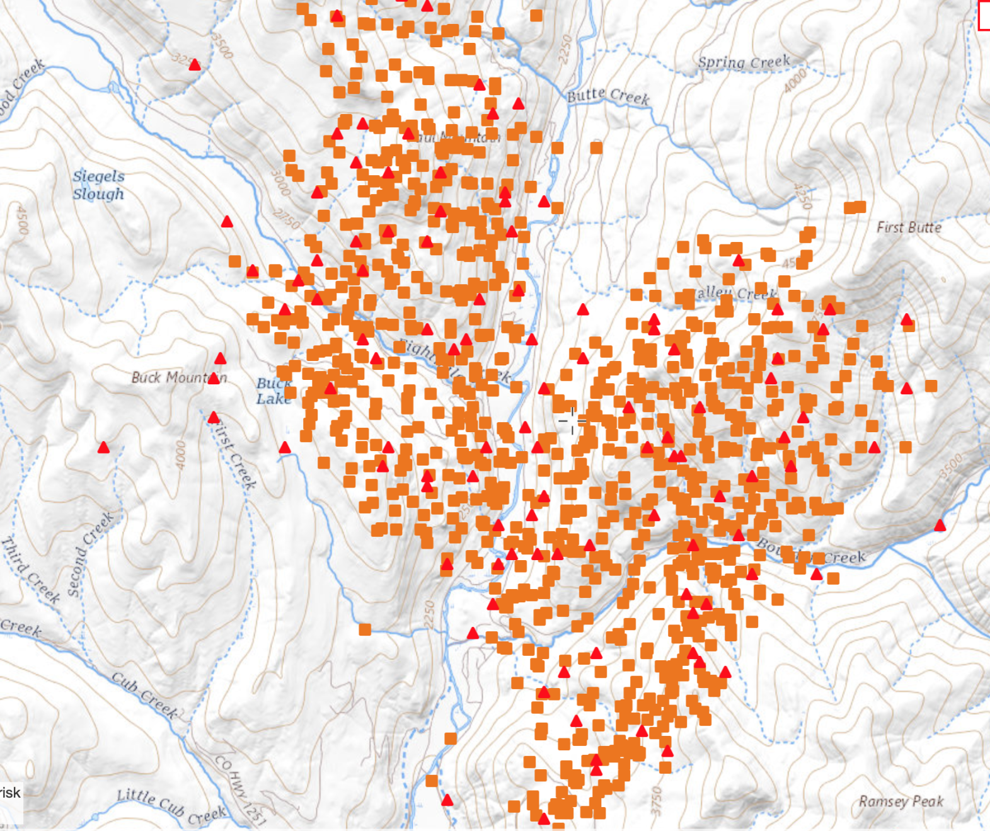 Burning about five miles north of Winthrop, the Cub Creek Fire is 8,255 acres in size and is 5% contained.  
The fire remains split into two arms and is growing actively to the north and northeast. The east arm has burned over Valley Creek and is approximately 1 mile from First Butte Lookout.  The objective is to keep the fire from moving out of the Boulder Creek drainage.  
The west arm is burning north paralleling the Chewuch River where it has crossed Forest Road 5140 and moving towards Falls Creek.  The fire has reached the Eastside Chewuck Rd along the 8 Mile Ranch. The majority of the left flank of the fire is lined with dozerline from the heel of the fire to Buck Lake.  The portion of this line to First Creek Road is considered contained. The south line is being reinforced to prevent spread with water resources. 
Today, firefighters will look for opportunities to tie existing dozerline on the west arm into Cub Creek and prep Cub Creek Road as a holding line. On the east arm, firefighters will work and scout opportunities to tie the south flank up to Ramsey Peak and tie the line into Pebble or Boulder Creeks. Private inholdings with structures and other infrastructure along the drainage to the north of the fire and near 20 Mile will receive preparations.