SNOQUALMIE PASS - A rockslide on Guye Peak sent a lot of rocks tumbling from some lofty heights on Nov. 27.
One of those rocks was a boulder that was bigger than a mini-van and weighed more than an empty Boeing 757. Unscientific estimates from local residents came in at 84-85 tons for the boulder or approximately 170,000 pounds. The rock is made of granite.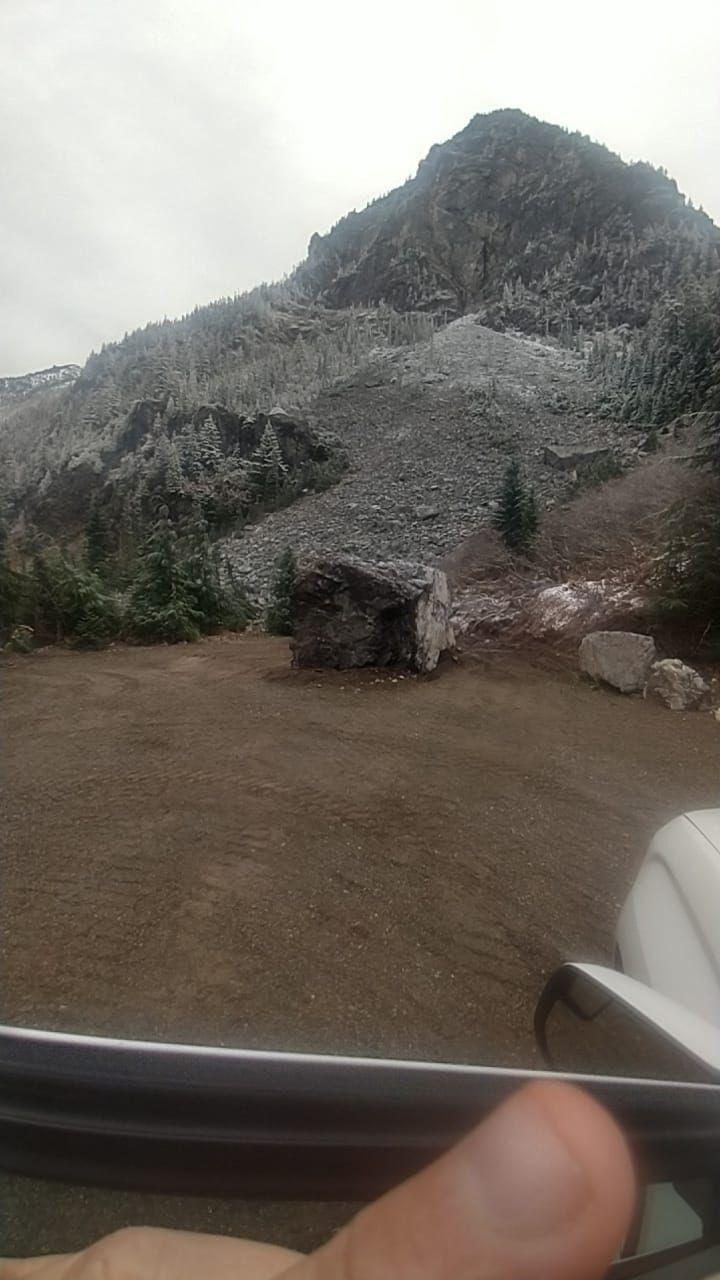 The boulder fell only yards away from buildings, some of them homes. Guye Peak is just east of the Alpental Ski Area and is shortly north of I-90 at Snoqualmie Pass. Snoqualmie Pass Fire and Rescue confirmed that no one was hurt by the slide. The Department of Natural Resources says the boulder and other rocks fell in a natural slide area on the Guye Peak's south side. 
"I'm surprised that buildings are that close to the slide area," Department of Natural Resources Geologist Trevor Contreras told iFIBER ONE News. 
There's no word whether the rock will be moved. The slide happened during some heavy rain. 
Noah, an area resident, says the boulder landed only 100 feet away from his neighbor's home.