MOSES LAKE - The Moses Lake High School Theater premiered their latest production, "The Curious Savage" on Thursday.
The highly-produced production is directed by Eric Van Woert, who is working with the Moses Lake High School Drama group for the first time.
Van Woert previously directed "The Curious Savage" for the Masquers Theater, located in Soap Lake.
The Cloisters, where the play takes place, is a beautiful location.
"The Curious Savage" is meant to please the audience with comedy. It is about family, friendship and greed.
Mrs. Ethel Savage is not the smartest individual. Her stepchildren, on the other hand, think she is insane.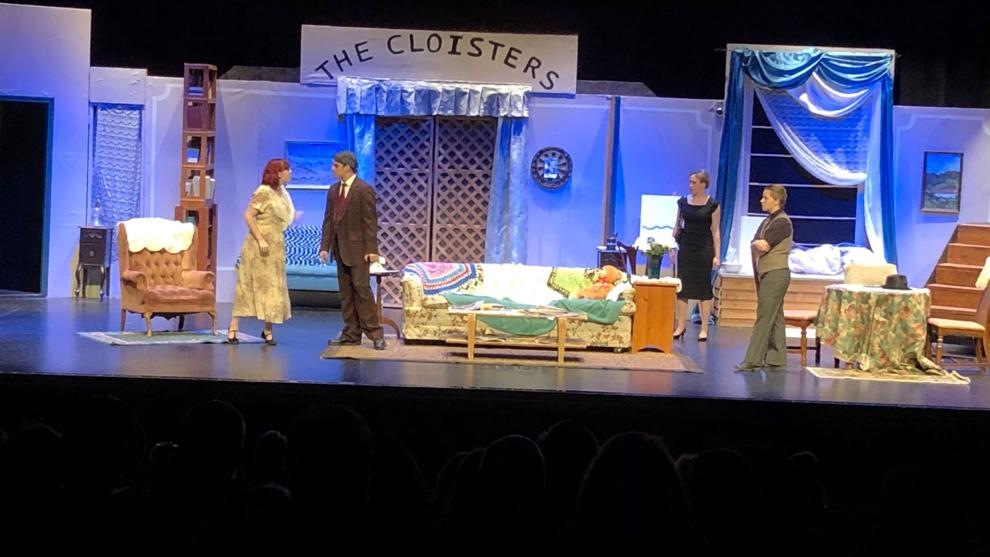 Mrs. Savage does carry around a teddy bear, which causes Florence to actually think that the teddy bear is really her son.
Her step-children, who kept themselves distance from her, find a way to The Cloisters, only because the millions in bonds, are nowhere to be found. The money causes a massive feud, and chaos ensues.
The Curious Savage is the next production after the MLHS Drama Club produced the widely-known, popular film Grease: The School Version, which was adapted for a school setting.
The next production the drama enthusiasts are tasked with is the popular novel and film, Romeo & Juliet, which is scheduled to run starting on Thursday, May 9th through Saturday, May 11th.
The schedule for Romeo & Juliet can be found below:
Thu. May 9th 2019, 7:00 pm
Fri. May 10th 2019, 7:00 pm
Sat. May 11th 2019, 2:00 pm
Sat. May 11th 2019, 7:00 pm