MOSES LAKE – No one was injured when a boat on Moses Lake became engulfed in flames Thursday.
Witnesses say the recreational boat caught fire under the Interstate 90 overpass near Blue Heron Park. Interstate 90 was shut down in both directions due to poor visibility until the boat drifted further up the lake, according to the Washington State Patrol.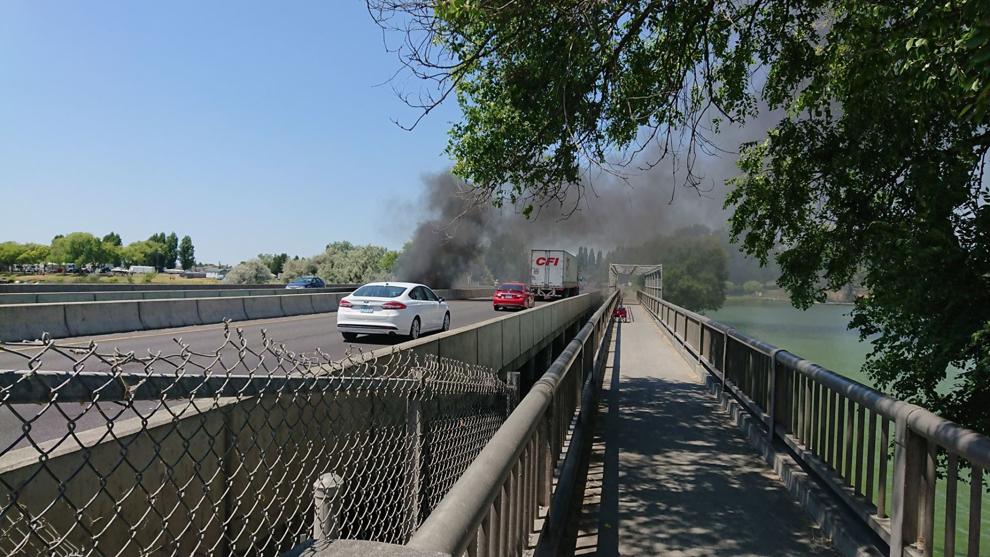 The occupants on the boat were able to jump off before the vessel became fully-engulfed. A nearby boater was able to rescue the occupants, who were not injured.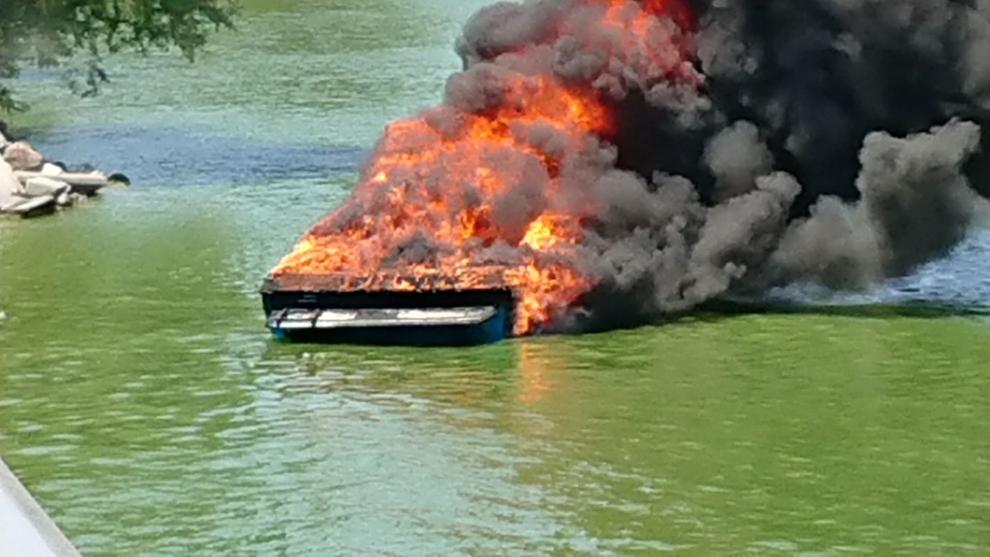 Moses Lake firefighters were eventually able to tow the boat to shore where the fire was extinguished. A temporary floating barrier called a containment boom was placed into the lake to contain any oil or fuel spills.
The boat was a complete loss. The cause of the fire is under investigation.