GEORGE - "You cannot imagine your child dying, but the reality is the child dying that way makes it one million times worse," Margarita Ross told Q13 Fox News in Seattle last week following the drowning death of her daughter in George in July.
On Monday, iFIBER ONE News reported that the Ross family had filed a wrongful death lawsuit against Cave B and its subsidiaries, accusing them of negligence after their 10-year-old daughter, Danika, was sucked into an unmarked, ungrated irrigation pipe in a man-made lake at the Lazy Vine Lakehouse.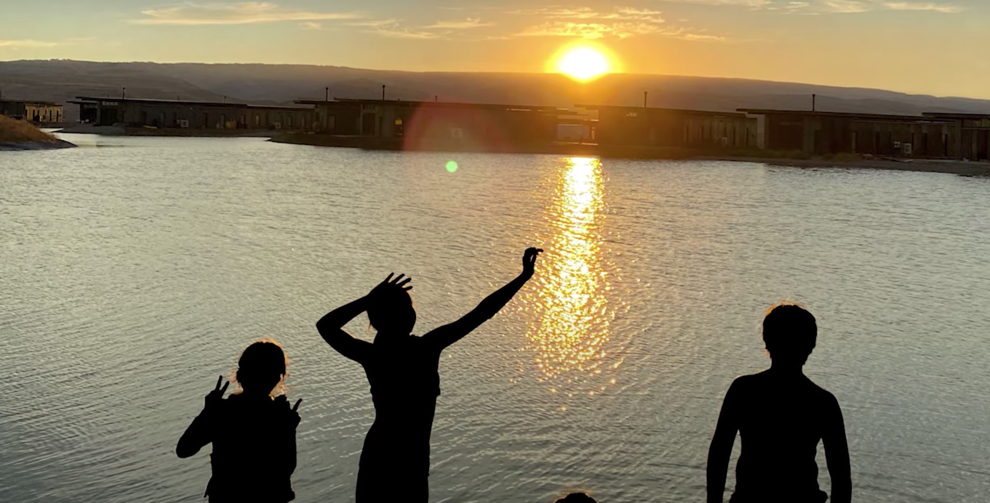 The water flow in the pipe transported Danika 70 feet uphill where her lifeless body was eventually extricated.  
Per the lawsuit, it did not disclose details about what Danika's siblings witnesses other than she reached out in an attempt to hold on to her younger sister's life jacket. Margarita told Q13 that Danika's brother was also present when she was sucked in.
"Her little brother, Sebastian, he said, 'I was holding her hand and trying to pull her out, but I was feeling like I am going to be dragged also and I had to let her go.'"
The Ross family tells Q13 that their daughter's death is a nightmare they must wake up to daily.
"Always in my dream, I see this pipe and you wake up and you can be like, 'oh ok, I wake up from the nightmare,' but that's a nightmare you wake up to because it's actually the reality," she said.
Danika's father, Simon, says he is experiencing a feeling of "immense guilt."
"…I let my child down by not protecting her," he said.
iFIBER ONE News reached out to Cave B and its subsidiaries for comment, but have not received any responses.