WILBUR - It's not a sight you see every day; a wild horse, sitting on the shore of a lake, docile and weak from exhaustion. But, it was seen by a couple of boaters; the first in February, and the second in early March.
A graduate of Almira-Coulee-Hartline High School, Kari McKay of Spokane says she was made aware of the steed, which had been situated on the Colville Reservation side of Lake Roosevelt.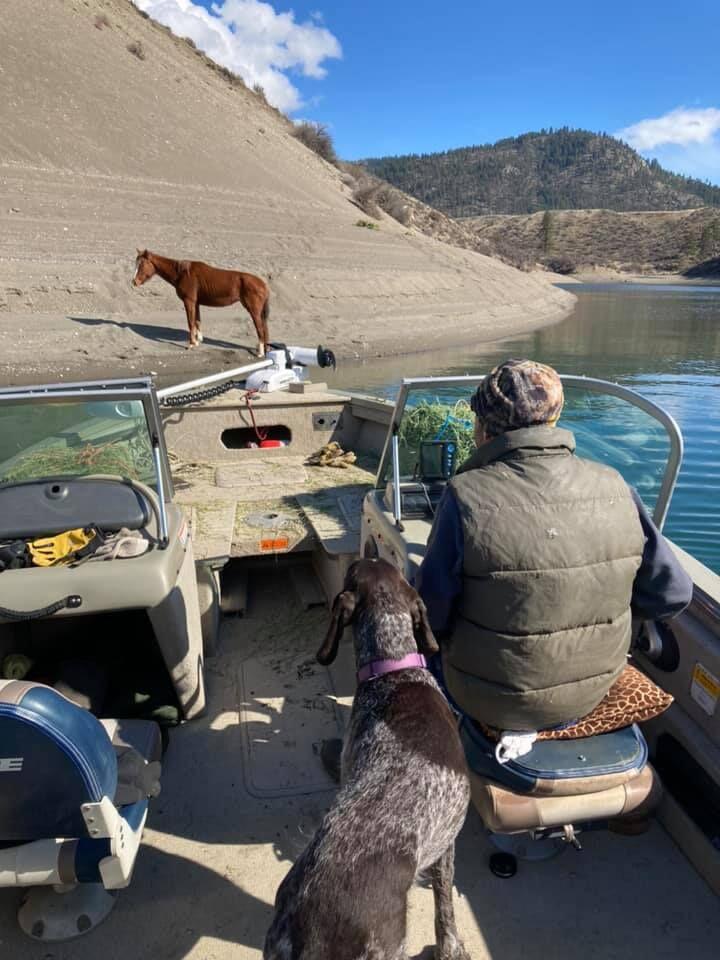 McKay says she and Larry Kovash, a fisherman, had contacted the Colville Tribe to make them aware of the animal, which was later identified as a wild tribal range horse.
McKay says the horse was apparently stranded for two weeks and was too weak or injured to climb back up the 300-400-ft. sandy embankment; it was unable to pass over the large rocks both upstream and downstream that were reportedly preventing it from walking back out to safety or food.
McKay says she connected with Larry after he was identified as the initial reporting party. Larry, who lives in western Washington, but keeps his boat at the Rantz Park Marina on Lake Roosevelt, let McKay and her friend Tony take his boat out to find the horse on March 11.
"We jumped in Larry's boat the next morning with some hay for the horse and went to assess the situation. We named the horse 'Rosie' on behalf of the lake she'd been standing next to for a couple of weeks. When we arrived, it was very apparent that Rosie was about to starve to death. Had Larry not paid attention to his gut instincts about this sweet horse I'm guessing that another day or two without help she would have gone down and perished on the beach. She was so weak and wobbly she could barely stand up, not to mention she let me sit close to her while she nibbled on her hay," McKay said.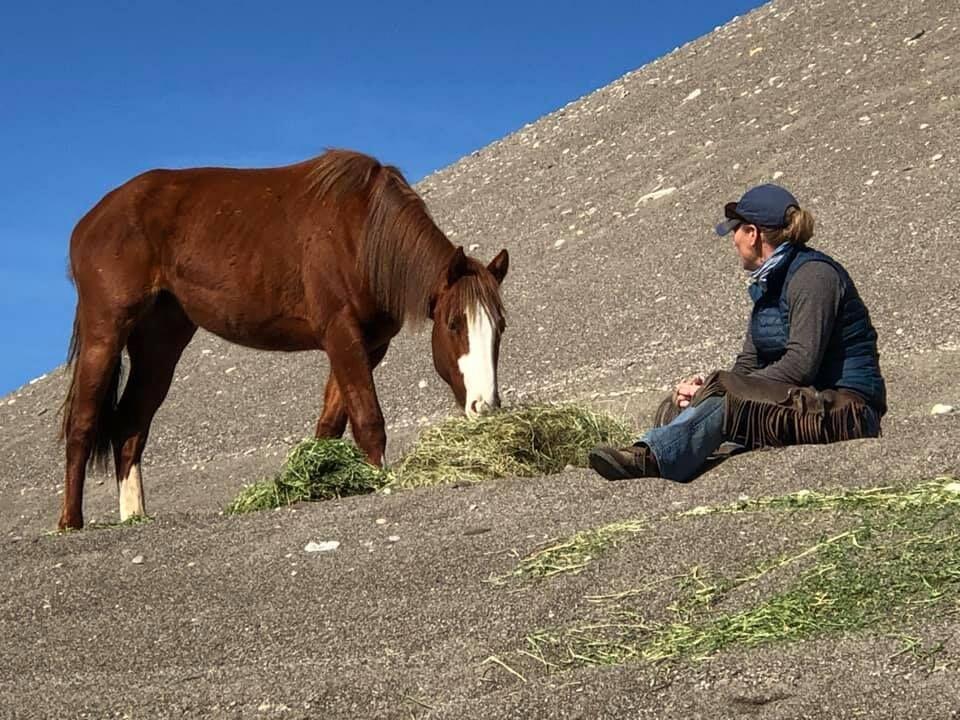 Initially, McKay said the horse began to gain strength and energy and appeared to gain the will to live. Kari says she and Larry's persistence paid off and the tribe decided to intervene. Kari says after a week of nurturing the horse, a representative of the tribe helped push the animal up the hill to a level surface.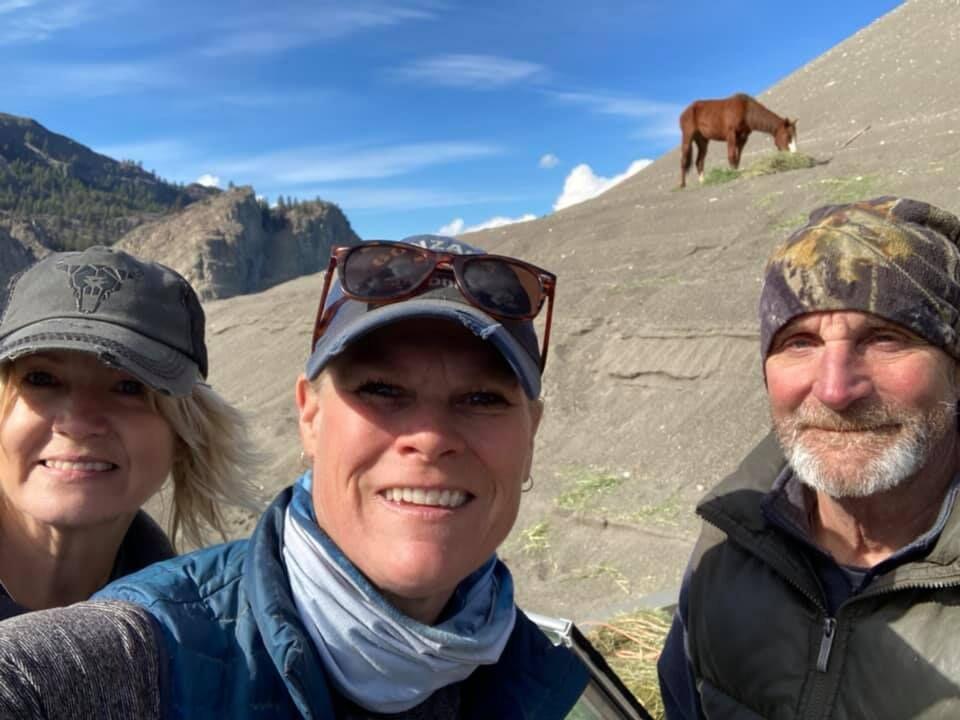 Since rescuing the animal, Kari says people have seen the horse go back down the embankment for water, but now has the strength to return itself to safety. 
"A big thank you to Larry Kovash for noticing something was wrong, having a big heart, and wanting to help Rosie!! That sweet horse wouldn't be here today without him!"