MOSES LAKE - Gravity will be Alex Harvill's arch-enemy on June 17. That's because this motocross-crazed competitor from Ephrata wants to break the Guinness Book of World Records by jumping the length of a football field, goal post to goal post, via dirt bike during 2021's Moses Lake Airshow.
Harvill apparently knows what he's doing, having set a world record for the longest dirt-to-dirt jump of 297ft at Horn Rapids Motosports Complex in Richland, Washington in 2013.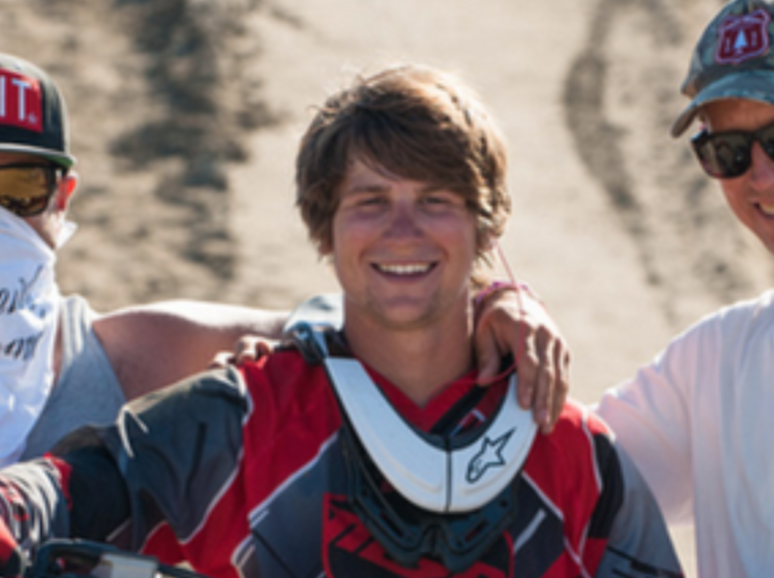 However, with a targeted length of 351 ft. on June 17, Harvill has a challenge on his hands.
Alex's career highlights also include a world record ramp-to-dirt-to-distance jump of 425 ft. on May 12, 2012 at Toes Motocross Park in Royal City, Washington.
June 17's event featuring Alex Harvill will not a be one-jump event. Harvill will perform multiple jumps starting at 150 ft. and will work his way up to the world record length of 351 ft. 
An injury-prone profession, those interested in the event might wonder why a Harvill would risk his body for such a lofty feat. 
"When I was 10-years-old I was run over by a car that broke my pelvis. After that I knew that not much could be worse than what I experienced, it gave me a lack of fear I suppose because I knew what the pain was and that it would go away at some point," Harvill told iFIBER ONE News in an earlier interview. 
When he's not performing gravity-defying jumps, Harvill competes in motor cross racing throughout the Pacific Northwest. Yet, Alex literally has his sights set high in his desire to accomplish his ultimate dream of jumping the Snake River, which is a length of approximately 500 ft. from bank to bank. 
"If I could jump the Snake River, I think I would be one-up on Evel Knievel," Harvill told iFIBER ONE News in an earlier interview. 
Evel Knievel was a legendary stunt performer who did some of his first motorbike jumps in Grant County. 
Tickets to see Harvill's harrowing stunts at the Moses Lake Airshow on June 17 are on sale now. It'll only cost you $20 per ticket to witness this historical event; anyone 15 and under will be able to watch for free. Spectating at the event will be in-person only. Gates at the Grant County International Airport open at 9 a.m. and Harvill's stunts start at 10 a.m. 
To buy your tickets, click here.