SHELTON - A Shelton man may not realize it yet, but he's being hailed a 'hero' by at least one person closest to him.
Katie Lester of Shelton says her brother, Daniel Lester, who is also from Shelton, endured a health scare after suffering from severe smoke inhalation in a fire at his grandparents' place off John Prairie Road in Mason County.
Lester says the fire happened in an outbuilding on her grandparents' property on May 31, 2021. Central Mason Fire says the blaze broke out just after 2 p.m. at Gus and Shirley Lester's home on Rhododendron Place.
Katie Lester says electronics started the fire in her grandparents' storage building, which was partially converted into living quarters.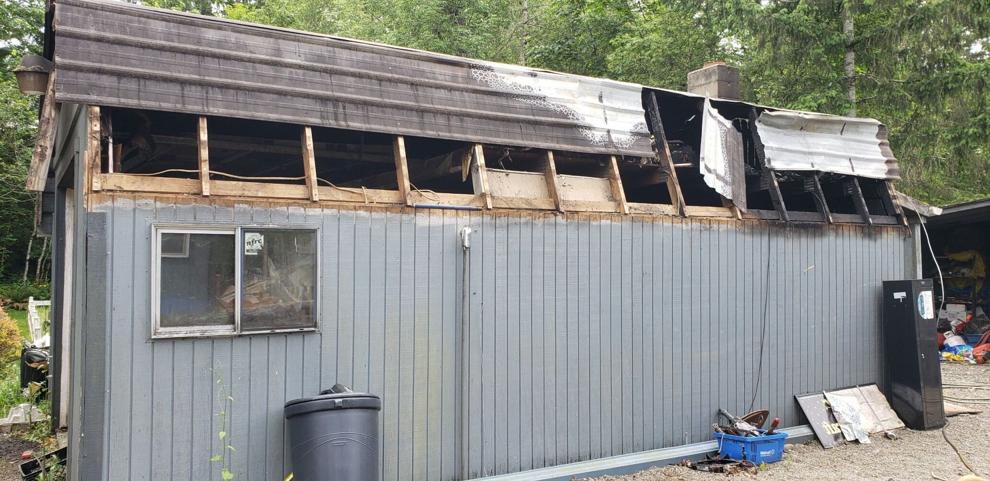 When the fire broke out, Katie says the roof of the building that Daniel was in was collapsing; with no response from Daniel, Daniel and Katie's brother, Richard, went in to get Daniel out.
Despite escaping the blaze, Daniel realized that not everyone his family managed to escape the flames.
"Quickly coming to, Daniel realized his dog was still in danger and again went in for her, this time returning with her in arm," she told iFIBER ONE News.
The animal that could've fallen victim to the fire is Daniel's dog, Mika.
"Daniel was taken to the ER shortly after where he was then flown to Harborview due to smoke inhalation. Several hours later he was discharged with a clean bill of health and was greeted anxiously by his happy, healthy dog," Katie told iFIBER ONE News.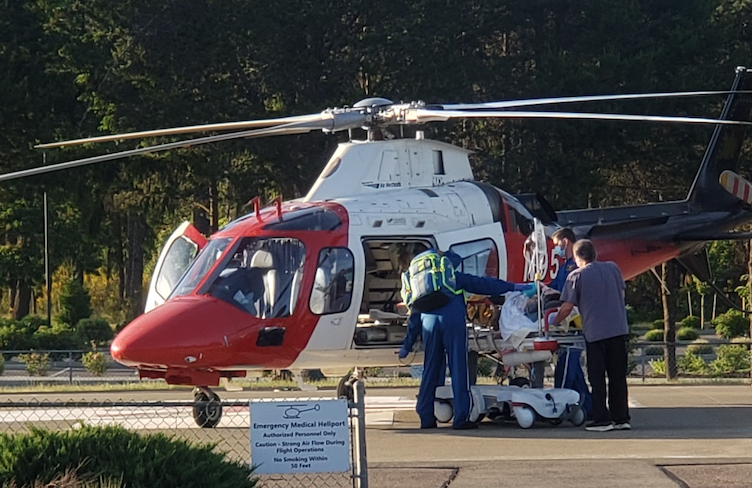 Katie says her brothers also sustained some minor burns. The dog managed to escape unscathed.
"It's horrifying to think how bad this incident could have gone. My brother's actions, both idiotic and insane, are also heroic and inspiring. I am thankful for his life and proud to be his sister," Katie told iFIBER ONE News.