TONASKET — Embattled Mayor Dennis Brown appeared close to stepping down from his post Tuesday, but ultimately fended off a unanimous no-confidence vote by his city council Tuesday night.
Councilmember Jill Ritter said Brown's controversial decision to liquidate the city's police department, which came after his initial firing and re-hiring of its police chief last month, has created risks and uncertainty for Tonasket.
"The decisions you have made in the past without counsel or guidance from the city council or the city attorney have created liability for the city," Ritter said, before making a no-confidence motion that was joined by the three other councilmembers present. One, Maria Moreno, was absent.
"You have signed documents without thoroughly reading them," Ritter continued, as onlookers streamed the meeting live to Facebook. "This has created even more liability for the city. You have allowed your personal relationship with city employees to impede your ability to lead them effectively in business. This has also created liability for the city."
"So you want me to step down?" Brown asked as the motion carried.
"I do," Ritter said.
"All yours," Brown said, dropping a pen and pushing his chair back from the dais before city attorney Michael Howe intervened. 
"The council does not have the authority to order the mayor to step down," Howe said. "They're asking to do it on a voluntary basis."
"Well," Brown said after a pause, "I don't volunteer."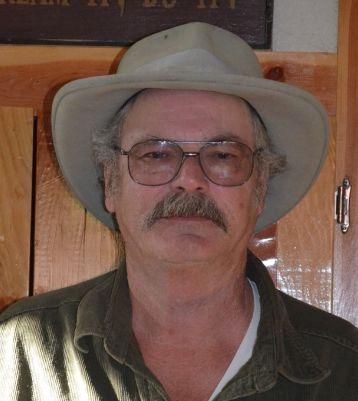 The confrontation comes while Tonasket is negotiating with the Okanogan County Sheriff's Office to begin patrolling its streets on a contract basis, and an allegation of racism against Brown by a former police officer. Officer Jose Perez has accused Brown of encouraging him to change his first name to Joseph, because Jose sounded too stereotypically Hispanic.
Brown fired Police Chief Darin Odegaard and Officer John Cruz on Dec. 21 and dismantled the police force. Brown said Odegaard had allowed Cruz to work as a patrol officer without being trained to state public safety standards. 
But Brown initially waffled on the decision, first firing Odegaard Dec. 17 and then reinstating him, saying he wasn't fully briefed on the facts. He made the termination final four days later. 
Odegaard was named police chief just last July. Brenda Jones, a Tonasket bail enforcement agent, says dissolving the police department was a mistake and the current officers have made real strides in protecting the town. She said pushback against Odegaard began after one of his officers counseled the son of an influential local family about speeding through town.
Jones said she believes Brown, who was elected in November 2017, is not racist and was badly served by councilmembers and the city's legal advisors.
"He is inexperienced — everybody knew that," Jones says. "The councilmembers were supposed to support him and help him through the transition of him becoming mayor, and then the attorney is supposed to be his legal advisor, and I feel that they all failed him."
Jones started a Facebook group 28 days ago to keep community members informed as the crisis with the police department accelerated. She says she would like to see the councilmembers opposing the mayor removed from office, not Brown, and see Odegaard and his police department reinstated.
"I do not want it turned over the county," she says, "because most likely we'll never be able to get it back."
Councilmember Christa Levine, a member of the city's public safety committee, said the cities of Omak and Oroville had both been contacted about providing Tonasket's police protection, and both declined. Brown said he is scheduled to meet with the sheriff's office about a possible contract on Thursday.
The council on Tuesday also turned down a request from Cruz, Odegaard and Officer Jose Perez for on-call pay. Perez also confronted Ritter about statements she'd made at a prior meeting that Perez had been among former Spokane officers disciplined for dishonesty and added to a so-called "Brady list."
The U.S. Supreme Court decision in Brady v. Maryland requires local prosecutors to identify police officers found to have lied in the course of their duties. Perez delivered documents to Brown he said included the Spokane Brady list, which did not list Perez's name.
Ritter did not return phone calls from iFIBER ONE News seeking comment Wednesday, and Levine did not respond to questions sent by text message.
Jefferson Robbins: 679-7013